Economy /
Muhith for timely submission of govt entities' audit reports
---
Rubel Rana
Published:
2018-07-31 09:30:42 BdST
Muhith for timely submission of govt entities' audit reports
---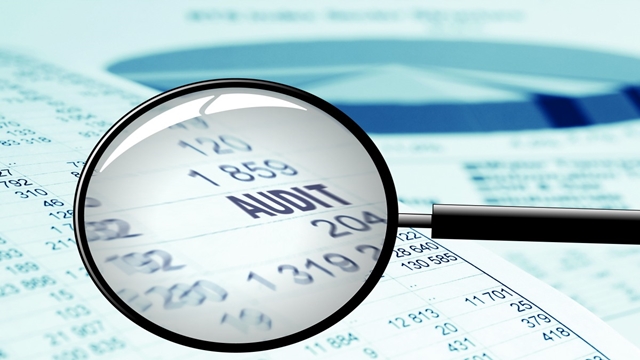 FT ONLINE
Finance Minister A M A Muhith has stressed the need for timely submission of audit reports of different government institutions.
"If you submit the reports within the (stipulated) time period, those get much importance to the parliamentary committee concerned," he said.
Otherwise, if the reports are found to be five or six years old, the committee members show less interest to discuss about those, he noted.
However, the minister was found happy, as the present backlog of audit reports is going to be over by next year.
Mr Muhith said these at a farewell ceremony of former finance secretary Mohammad Muslim Chowdhury at Bangladesh Secretariat on Monday. He has been recently appointed as the Comptroller and Auditor General.
Replying to the minister's call, Mr Chowdhury said steps will be taken to bring necessary reforms in the audit system.
Mr Muhith said the Ministry of Finance (MoF) has done an innovative work this year, which authorises the project directors to release funds (for their projects) from the very first day of the new fiscal year.
"I think it is one of the best innovations," the minister said.
The new system could not be fully implemented this year. "But if we can implement the system, it will be the greatest innovation."
The project directors will take responsibility of spending from July 01, and the rate of budget implementation will be gradually better, he opined.
The minister, meanwhile, regretted excavation of roads and pavements in the rainy season, which causes immense sufferings to people.
"Rainy season is not an appropriate time for digging roads," he noted.
The MoF has to take steps to improve the skills of people, who are involved in project implementation, especially who dig roads in the rainy season.
"This year I've seen that many roads were dug in July. They could have done it in September when the rain would stop."
Mr Muhith said it is a great weakness for the government functionaries that money cannot be spent during the first part of a fiscal year.
State Minister for Finance and Planning M A Mannan, Senior Secretary to Financial Institutions Division Eunusur Rahman, and Finance Secretary (in-charge) Abdur Rouf Talukder were present, among others, on the occasion.
Unauthorized use or reproduction of The Finance Today content for commercial purposes is strictly prohibited.