Economy /
Higher yield entices foreigners back to bond market
---
SAM
Published:
2019-10-09 16:10:33 BdST
Higher yield entices foreigners back to bond market
---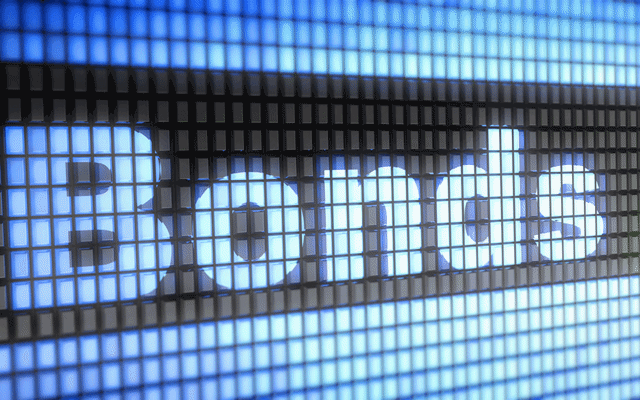 FT ONLINE
Foreign nationals have renewed their interest in investing in the country's treasury bonds as the yield rates have gone up on the back of the government's rising appetite for funds.
The overseas investors until recently stayed away from investing in the fixed income instruments as the yield rates were much lower, central bankers said.
Only foreigners, mostly from western countries, invest in such types of fixed income instruments.
But the volume of their investment came to zero in December last which people familiar with the development believe that the low yield rate was the main reason behind it.
"Many commercial banks have talked with us about new investment by the foreigners in the country's treasury bond regime," a senior official of the department of debt at the central bank said.
The yield rates shot up significantly in recent times, he said, adding that the foreigners' interest is grown mainly for higher yield rates.
As of the last auction held on October 02, the yield rate on the two-year bond was 8.66 percent (annualised), five-year bond 9.23 percent, 10-year bond 9.27 percent, 15-year bond 9.57 percent and 20-year bond 9.79 percent.
The central banker said local Prime Bank, Standard Chartered Bank and Citi Bank NA had talked with them about investment.
Foreign fund managers mobilize resources from investors and explore profitable ventures worldwide. They invest where returns are high with minimum risk.
Such type of investment helps diversify the landscape of treasury bonds apart from boosting foreign exchange inflow.
In 2016, a single-month outstanding debt hit over Tk 17 billion after allowing such investment in 2013.
Central bankers said the yield rates were ranging between 2.0 percent and 3.0 percent (annualised) that had forced the foreigners to withdraw their investments.
Since the inflation rate is around 5.0 percent, they said, the annual yield of 2.0-3.0 percent does not make any sense.
Economists viewed that the bonds had lost its appeal not only for lower yield rates but also for "exchange rate loss."
If local currency depreciates foreigners get a lower return.
They also said many don't show interest in such an instrument because it is "illiquid" in nature.
Dr. Ahsan H Mansur, executive director at Policy Research Institute of Bangladesh (PRI), said the treasury bond market in real sense has no secondary market and investors cannot encash before maturity.
"Such an investment is important because it helps boost the inflow of foreign exchange while broadening the market."
When the country's macroeconomic situation remained stable and the economy expanded at more than 8.0 percent, he said, the country could not draw foreigners to the treasury bonds simply because of the stabilised secondary bond market.
Currently, there is a "managed" secondary bond market managed by around 40 banks and financial institutions.
"The existing 8.0-9.0 percent yield is high and attractive but the foreigners never come with large investment," Dr. Mansur added.
Noting the instrument is illiquid, Dr. Zahid Hussain, former lead economist of the World Bank in Dhaka, said: "If the local currency appreciates, investors cannot sell immediately due to lack of a secondary market."
This inherent problem should be addressed, he added.
Bonds purchased by a non-resident may freely be resold to any resident or non-resident person.
Non-resident individuals and institutional investors are eligible for purchasing the bonds through primary dealers.
Usually, banks, non-bank financial institutions, insurance companies, corporate bodies, and authorities responsible for the management of provident and pension funds are entitled to buy treasury bonds.
Only primary dealers can submit bids at auction. Other investors may participate in the auction through primary dealers. The bond shall be issued through a price-based auction by using the multiple-price-auction method.
The purchase value of bonds has to be paid from investors' funds in Non-resident Foreign Currency Account/Non-resident Investor's Taka Account (NITA) maintained with a bank in Bangladesh.
Unauthorized use or reproduction of The Finance Today content for commercial purposes is strictly prohibited.