Economy /
Economy braces for soft landing: BB
---
SAMI
Published:
2020-03-23 10:13:19 BdST
CoronavirusEconomy braces for soft landing: BB
---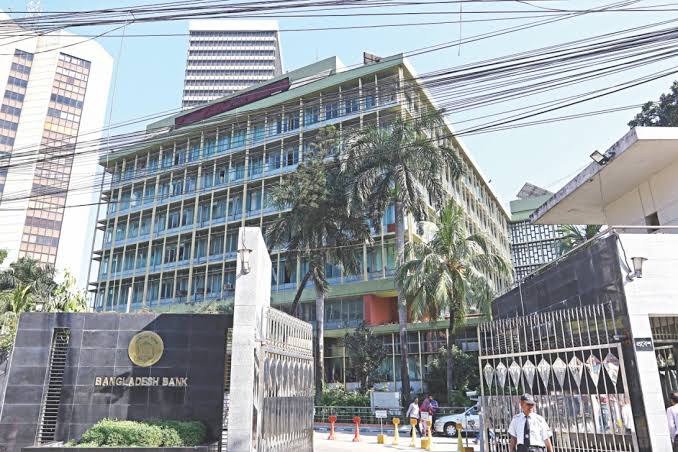 NEWS DESK
The disruption in global supply chain caused by the pandemic will dampen the country's economic growth prospect by the end of this fiscal year, predicts the central bank.
"Looking ahead, domestic economic activities will remain buoyant due to strong remittance inflow despite the slowdown in export and import growth," the Bangladesh Bank, or BB, said in its latest quarterly update.
But slowing global economic growth, Covid-19-induced disruption in the global supply chain, is likely to dampen the growth prospect during fiscal year 2019-20, it said.
Supply chain management is the management of the flow of goods and services and includes all of the process that transforms raw materials into finished products.
The central bank's views came against the backdrop of rising cases of Covid-19 across the world, including Bangladesh.
However, the pace of economic activities continued its normal trend due to strong domestic demand in first half (H1) of FY '20, according to the report covering October-December.
"Strong remittance inflows and higher government investment supported domestic demand during the second quarter (Q2) of FY '20, while decelerated private credit growth and weak external demand suggested some moderation," report said.
A surge in government borrowings pushed broad money (M2) growth to 12.0 percent during the period under review, above the target of 11.3 percent for the H1 of this fiscal, while private credit growth continued moderating, according to the review.
"The deceleration in private credit was caused partly by the slowdown of import demand ensued from weak export demand on the back of ongoing trade tension and global economic slackness, and partly by the wait-and-see mode of investors and traders in demanding fresh credit ahead of the execution of government's interest rate cap," it noted.
The review said weak private credit demand along with strong deposit growth favoured by the buoyant remittance inflows led to an increase in liquidity in the banking system.
Gross non-performing loans in the banking system dropped significantly to 9.3 percent in Q2 of FY' 20 from 12.0 percent three months before, mainly because of loan rescheduling and one-time exit policy for bad credit, it added.
The amount of soured loans shrank by nearly 19 percent to Tk 943.31 billion as of December 31 of the year from Tk 1,162.88 billion three months before, the BB data showed.
The review said overall fiscal deficit remained at a moderate level during Q2 of FY '20, led by modest growth in expenditure and higher revenue collection.
More than 60 percent of deficit financing was met from domestic sources led by banks and the rest came from foreign sources during the period as well as the first half of FY '20, according to the report.
Unauthorized use or reproduction of The Finance Today content for commercial purposes is strictly prohibited.