Youth-led restaurants striving to survive
---
Siyam Hoque
Published:
2020-06-11 09:44:18 BdST
Youth-led restaurants striving to survive
---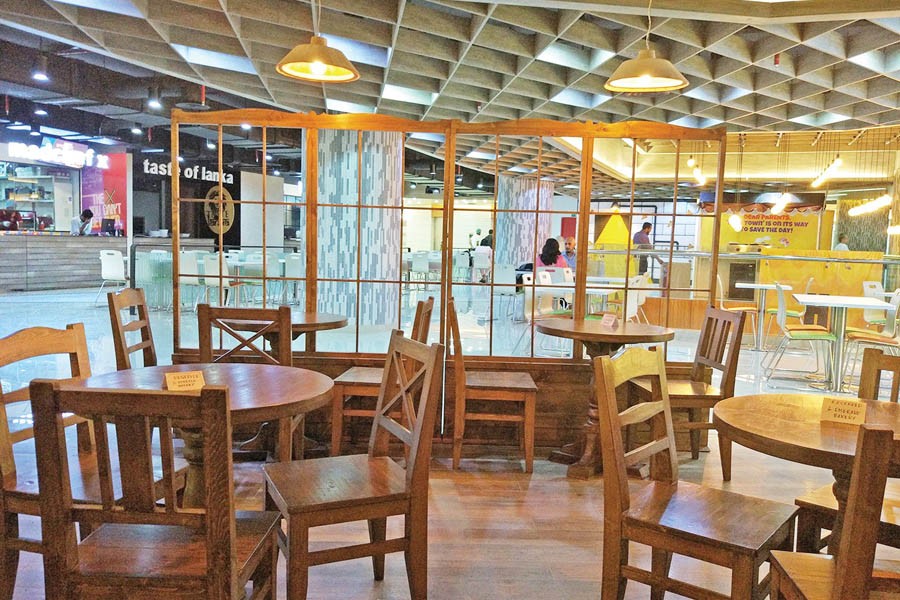 The restaurant industry is one of the most hyperactive industries in Bangladesh. This industry has become source of recreation for people-- specially for youths. As a result, for many youth entrepreneurs, the first go to segment is starting a restaurant in the space -- fast food, café and dining. This sector has been growing constantly in the last few years. According to industry experts, there are over 50,000 restaurants nationally which employ around 1.5 million people. Out of which, Dhaka city alone has over 10,000 restaurants and employs more than 0.3 million people.
However, this very sector has been severely impacted by the Covid-19 pandemic. Since early March, restaurants, and hotels began to experience booking cancellations as customers experienced their concerns about public safety. At first, restaurants were shut-down due to the nationwide general holidays. But as the restrictions were lifted, few restaurants started operating on a limited scale. Many restaurants have chosen not to resume their operations yet. The limited footfall of customers for this sector during after re-opening time remains to be a major concern for every restaurant owner.
Mounting fixed costs
Although the majority of the restaurants are still closed and not making any sales, the restaurant owners are still having to incur high fixed costs such as rent and salary of employees. The owners are concerned about being unable to pay to meet these expenses and the thousands of people employed in this sector risk losing their jobs.
Suppliers losing out
Along with the restaurants, suppliers of these restaurants were impacted as well. In addition to the restaurants directly impacting the livelihood of over 1.5 million employed in the sector, they indirectly impact the livelihood of their supply chain intermediaries such as butchers supplying meat, farmers supplying fruits and vegetables, and the retail sector supplying spices. According to the Bangladesh Restaurant Owners Association, over 20 million people are involved in the entire supply chain of this sector who are being drastically impacted as well.
Simplification of the menu
Restaurants have simplified their menu during this time as well. Instead of offering a wide range of items, they have minimized to offer their most popular items. This enabled the restaurants to streamline their meal preparation process to ensure minimum human contact while maintaining hygiene.
Mistrust of food deliveries
While the customers are having their groceries and other products delivered to their homes, when it comes to cooked food, most of them are not willing to take any risks. The customers have developed a perception that cooked food delivery is an unnecessary luxury right now. In addition, they are concerned that the virus may spread from a cook due to unhygienic kitchens. This has led to a sharp decline in sales for both restaurants and caterers. Tousif Rahman, who was a frequent customer of the restaurants in Dhanmondi, shared, "For the safety of myself and my family, this Ramadan we only chose to have home-made Iftar instead of ordering from restaurants."
Restaurants that are currently operating have adopted new precautionary measures and new strategies to suit the current context of the society.
The new norms of the restaurant industry
Customers are concerned about dining at restaurants. To solve this, restaurants are promoting orders through food delivery platforms such as Foodpanda, Pathao Food, and HungryNaki. These platforms are giving free delivery and promo codes to encourage customers to order through them. Restaurants also have a pickup facility where customers can pick their orders directly from the restaurants.
To operate successfully and safely during the pandemic, restaurants now have prioritized hygiene by adopting a few measures-- regular health check of restaurant employees, equipping employees with masks and gloves, and minimizing human contact in the process of food preparation. Food delivery platforms have also equipped their delivery staff with masks as well to ensure the highest safety for the customers.
During the general holidays, people stayed in their homes and were very active on social media. Some restaurants saw this as an opportunity and came up with creative ways of engaging customers. Takeout, a renowned burger restaurant, introduced DIY burgers where customers ordered the different ingredients of the burger from Takeout and assembled the burgers themselves at the comfort of their homes. Chillox, another popular burger restaurant, shared the recipe of their sauce and their burger on social media and encouraged customers to make burgers at home while maintaining social distancing.
Change in business models
During these challenging times, restaurants can try to experiment and pivot their business models. For example, the founders of Munch Station, a restaurant renowned for their meat box meals, are launching a second brand, The Fat Bun, which focuses on selling burgers by using the concept of cloud kitchen. Sameem Shahriyar, the co-founder of The Munch Station and the Fat Bun, shared: "During the general holidays we wanted to experiment and utilise the spare capacity of our kitchen." This will allow them to serve a more diverse range of food under two separate brands from the same facility while incurring the same fixed overheads such as rent and employee salary. Since there are little additional costs, restaurants can try experimenting to earn additional revenue.
Alpha Catering, a catering company that served weddings and home and office parties, pivoted their business model to adapt to the current context. Muhammad Asif Khan, co-founder and CEO of Alpha Catering shared, "At Alpha, we are working with new business models as a way of managing ourselves. We introduced Alpha Catering Lite, which is single order deliveries. Previously anyone ordering from Alpha would have to buy at least Tk 5,000 worth of food. Currently we are testing the market reaction of this model." This model is quite different from the traditional business model used by caterers.
Survival should be the number one priority of every player in the restaurant and catering industry. To do so, they must adopt strategies to minimise the burden of their fixed overheads and pivot to experiment new possible revenue streams.
Unauthorized use or reproduction of The Finance Today content for commercial purposes is strictly prohibited.