48 years of journey to promoting female education
---
Al Fahad
Published:
2020-02-11 15:41:51 BdST
48 years of journey to promoting female education
---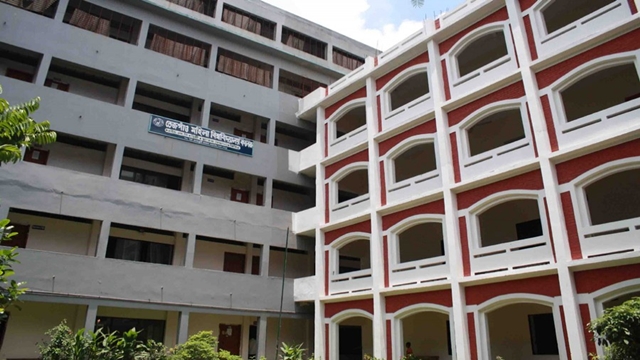 Everybody deserves to get education as it is one of the basic human rights in all aspects of life. Though education in Bangladesh has witnessed a drastic expansion in recent times, quality education remains costlier in many cases still now. A good number of students are apparently struggling to afford schooling in city areas, especially in Dhaka city. The increased expenditure puts them in a limbo, resulting in dropout. Unlike many institutions, Tejgaon Mohila College has set a glaring example by ensuring the quality education at a minimum cost. It has been almost a golden jubilee of disseminating education among girls.
The college, once was governed by a former president of Bangladesh, is going to emerge as one of the top-rated institutions due to the recent success of its students in public examinations. Dynamic leadership, innovative ideas and regular monitoring by its principal Prof Nazrul Islam have paved the way for the achievement. Incumbent Chairman of the College Governing Body Helal Kabir Chowdhury and its members Abu Ahmed and Dr Zafrullah also played a vital role in making the changes.
Principal Nazrul Islam, the change maker
The institution provides all necessary facilities, including scholarships for meritorious students, accommodation, extra-curricular activities and congenial environment to foster education.
Over 2,500 students are studying in various disciplines under the supervision of 80 highly experienced teachers on its permanent campus in East Tejturibazar, the hub of Dhaka city.
Established in 1972, it has excelled at rendering services and opening a new avenue to promote female education. Prof Saydur Rahman and Md Nurul Islam Bhandari discharged their duties as the founding principal and the chairman of the college governing body respectively. It is a glorious chapter for the college as former president Prof Dr Iazuddin Ahmed was the chairman of its governing body from December 19, 1988 to December 17, 1993.
Besides Higher Secondary Examinations (HSC) and BA (Pass) courses Under National University, the college offers Honours Degrees in English, Political Science, Social Work, Economics, Marketing, Finance and Banking, Accounting, Management, Mathematics, Zoology and BBA (Professionals). The institution has masters programmes in Accounting and Management.
Home Minister Asaduzzaman Khan Kamal also patronised the institution and assured the authorities of rendering necessary support to expand its services.
While talking to The Financial Express, Principal Nazrul Islam said, "We are committed to providing qualitative education to the students at a minimum cost aimed at opening the scope of higher studies. I believe, education plays a vital role to achieve a sustainable development."
I consider education a service, not business. So, we charge only the amount fixed by the National University, added Prof Nazrul Islam.
Female education is getting momentum due to the pragmatic steps taken by the government and all of us irrespective of religion and caste should work together, said the principal.
Unauthorized use or reproduction of The Finance Today content for commercial purposes is strictly prohibited.