India's top ranking ISB looks for partnership with Bangladesh institutions
---
FT Online
Published:
2019-04-18 14:18:28 BdST
India's top ranking ISB looks for partnership with Bangladesh institutions
---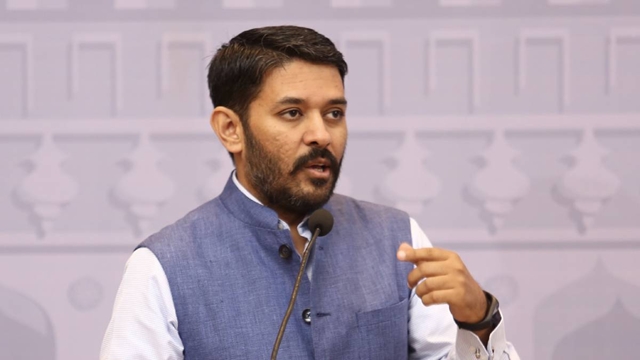 Indian School of Business (ISB) is keen to partner with Bangladeshi business, academic and public institutions to help enhance their capacity to accomplish tasks in a smarter way.

The ISB, a top ranking institution on the global stage, is also interested to provide training to Bangladesh Railways officials together with Indian ones to develop their management expertise and turn the sector here into a profitable one using the best practices of the neighbouring country.

In an interview with UNB recently at a city hotel, ISB Dean Prof Rajendra Srivastava and its External Relations Director DNV Kumara Guru also said they are looking for a suitable academic institution here for jointly holding an annual Bangladesh-India Business Dialogue to bring people from government offices, industries, media, universities and other stakeholders and policymakers of the two countries together and share their experiences.

"I don't think it's enough to work hard. We've to work smarter to have an outstanding success. That's one of the things ISB is trying to do with its programmes. We want to work closely with our neighbours in the subcontinent towards that goal," Prof Srivastava said.


He said India and Bangladesh can learn many things from each other by sharing their best practices, and ISB is eager to work as a platform for it.

Prof Srivastava said they are now focusing on how they can learn from Bangladesh and contribute towards exploring the areas of cooperation. "So, we're on a learning journey."

He said ISB started its journey with Indian private sector 18 years back and earned overwhelming global reputation.

"For the last 5-6 years, we started working closely with the government. We've programmes on public policy where we bring very senior officials like joint secretaries and deputy secretaries and other officials and we get them work with the private sector over many issues relating to infrastructure development, healthcare, energy and even agriculture and agriculture supply chain," the ISB Dean said.

He said it would be a wonderful example in the public policy programme if some Bangladeshi officials join it together with Indian ones.

Though Bangladesh economy is growing with 8 percent GDP, Prof Srivastava said, it lacks skilled manpower at management level where ISB can play a role in addressing the problem.

Kumara Guru said their idea to get engaged with the community in Bangladesh is primarily through industries. "We started this engagement with Foreign Investors' Chamber of Commerce and Industry (FICCI)."

Besides, he said, some of their ex-students like Kedar Lele, managing director and CEO of Unilever Bangladesh, is encouraging them in building partnership with business institutions here.

"But, ISB can also be a place for young Bangladeshis who are looking for executive management education to fulfill their career aspirations," said Guru.

He said they have also some sort of engagement with some educational institutions, including Asian University for Women in Chattogram, North South University and Brac University. "But these are very few."

The ISB director said they are keen to introduce student exchange programmes with Bangladeshi educational institutions.

He said they also want to have government level engagement and are working closely in this regard with the Bangladesh High Commission in Delhi and Indian High Commission here.

Guru said ISB is a preferred school for students and a preferred destination for business institutions who want to send their senior officials for up-scaling and short-term training programme also for government servants who want to understand business and understand management.

He said they are currently engaged with Unilever Bangladesh to get some of its executives to send to ISB for training. "We want more engagement of Bangladeshi companies and that's one of the reasons we conducted a master's class in Dhaka on Thursday where about 180 senior executives from 50 industries and corporate houses took part."

Guru said they work extensively with the Indian Railways and all of its regional managers and their top senior officials get training from ISB in phases. "So, the same programme with some customisation can be offered here, and Bangladesh Railways officials and their Indian counterparts can join the same classroom together to learn from each other and exchange their experiences to solve problems."
Unauthorized use or reproduction of The Finance Today content for commercial purposes is strictly prohibited.