Health /
Combined effort must for increasing community clinic's capacity: speake
---
FT Online
Published:
2019-06-20 16:05:20 BdST
Combined effort must for increasing community clinic's capacity: speake
---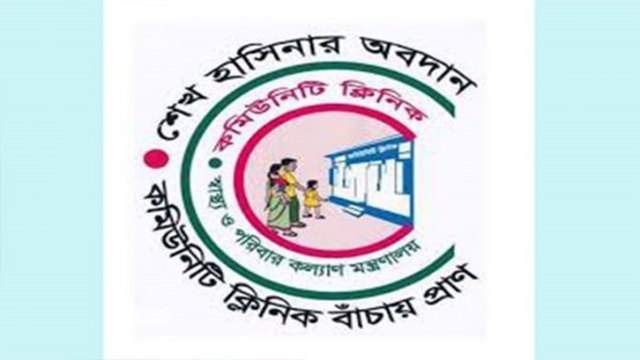 Speakers at a discussion today have emphasized on combined effort to increase capacity of community clinics across the country.
They came up with the observations while addressing a discussion on role
of community clinic in achieving Sustainable Development Goals (SDGs) and
universal health coverage (UHC) at BMRC Bhaban in capital's Mohakhali area.
Presided over by Community Clinic Health Support Trust president Prof Dr
Syed Modasser Ali, the discussion was addressed by Chair of IPU Advisory
Group on Health and co-rapporteur of the IPU resolution on UHC Prof Md Habibe
Millat as the chief guest.
Organized by Community Clinic Health Support Trust, the discussion was
also addressed by BFUJ Secretary General Shaban Mahmood and Bangladesh Health
Reporters' Forum president Toufiq Maruf, among others.
The discussants called for infusing more dynamism into the essential
service delivery activities of community clinics for ensuring healthcare
services to the marginalized communities for their betterment.
They stressed the need on boosting coordination between the works of
government and non-government organizations concerned so that the grassroots
people can derive total benefits of the community clinics and other upazila
and village level health and family planning institutions.
Speakers mentioned that the present government under the dynamic
leadership of Prime Minister Sheikh Hasina has been working relentlessly to
ensure health and family planning services to all.
"So, all the field level public and private organizations working in
this field should supplement the government endeavor through discharging
their duties with utmost sincerity and honesty," Prof Md Habibe Millat said.
"Community clinic can play a vital role in achieving universal health
coverage, 2010. Media can raise awareness, influence policymaking, ensure
accountability, share practices on UHC and connect people," he added.
Prof Syed Modasser Ali on the other hand called for regular involvement
from media for proper monitoring of the situation and progress of community
clinic.
Taufiq Maruf on the other hand called for publicity on social media,
especially on facebook and awarding fellowship to journalists to ensure
regular involvement of them to this end.
Community clinic is the brain child of Prime Minister Sheikh Hasina to
extend primary health care services to the doorsteps of people throughout the
country, especially in rural areas.
At present there are more than 13,000 community clinics in the country
and these services are expanding gradually.
Unauthorized use or reproduction of The Finance Today content for commercial purposes is strictly prohibited.