National /
Kamal for attracting more FDI
---
Staff Correspondent
Published:
2021-07-29 21:01:25 BdST
Kamal for attracting more FDI
---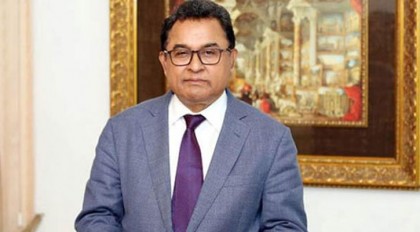 Finance Minister AHM Mustafa Kamal today stressed the need for attracting more Foreign Direct Investment (FDI) for the betterment of the country.
"We want more FDI, as much as we can attract FDI in our country, it will bring betterment for us……..Insha Allah, we're now capable of delivering all the necessary infrastructures," he said.
The Finance Minister said this to reporters while replying to a question after chairing two separate meetings on the Cabinet Committee on Economic Affairs (CCEA) and the Cabinet Committee on Government Purchase (CCGP).
Asked why the project on Construction of Laldia Bulk Terminal was dropped from the PPP list, Kamal said that the government sometimes changes the project implementation method if those could not meet the demand of time.
He said although it is true that the government is yet to fully sell the idea of PPP in the country, but it would move ahead facing all the problems.
"The PPP concept won't be deterred, rather it will move ahead," he added.
Replying to another question, the Finance Minister said that the leather industry has a bright prospect ahead as he himself was an integral part of it in the early stage of his business career.
He said the government is working tirelessly to move ahead this leather sector as well as trying to ensure its both vertical and horizontal expansion.
When asked whether the money from the COVID-19 stimulus packages is going to the capital market, Kamal said the sectors to receive the COVID-19 stimulus packages are specified while there is no scope to divert such fund to other areas.
He, however, said he would look into the matter and likely to clear the media about it later.
The Finance Minister said that the recipients of 2 percent cash incentives on remittance may invest their amount in the capital market.
Replying to another question, he said that the closing ceremony in observance of the golden jubilee of the country's independence could not take place due to the high infection rate of the COVID-19.
But, he informed, the closing ceremony of the celebration of the golden jubilee of the country's independence would be held to showcase Bangladesh before the world.
Unauthorized use or reproduction of The Finance Today content for commercial purposes is strictly prohibited.