National /
Moscow is and will remain a time-tested friend of Dhaka despite Western campaign: Russian Embassy
---
Diplomatic correspondent
Published:
2023-09-18 11:52:06 BdST
Moscow is and will remain a time-tested friend of Dhaka despite Western campaign: Russian Embassy
---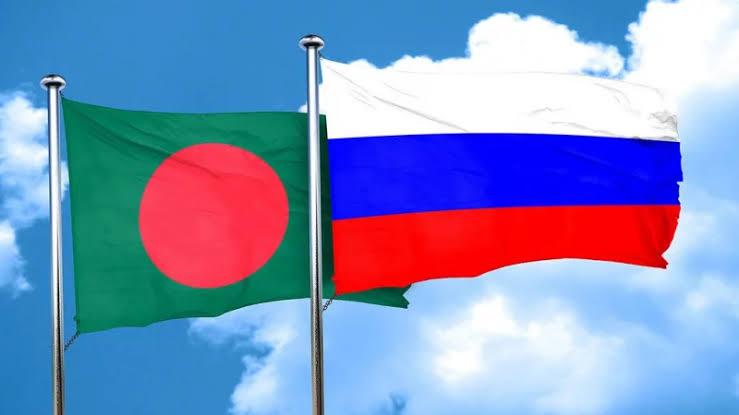 Russia has said Westerners' "attempts to smear" their country in the eyes of the Bangladeshi people will not succeed.
"Russia remains and will be a reliable, time-tested friend of the People's Republic of Bangladesh," said the Russian Embassy in Dhaka on Sunday.
The embassy noted that their attention has been drawn to a publication in a Bangladeshi English-language newspaper signed by 14 heads of diplomatic missions.
The idea of the article is that Russia, with no solid evidence, is accused of "aggression", "invasion" and "illegal war in Ukraine", which, they say, has led to the disruption of supply chains for Ukrainian grain to world markets and, as a consequence, destroyed the global security architecture.
"It's even more bizarre to hear from the Western diplomats that "Russia's continued attacks will be long-standing damage to the Ukrainian agricultural sector". This is another attempt to put things upside down," said the Russian Embassy.
The use of depleted uranium munitions in the Balkans and later on in the Persian Gulf has resulted in global environmental contamination not only at the bombing sites but also thousands of kilometers away, said the Embassy.
This is yet another confirmation of the West's ongoing policy of exploiting countries for its own resource support in the interests of securing its claims to world domination, maintaining a high level of its own welfare, military and economic dominance, it said.
"We note that the "collective work" of 14 Western diplomats was published on the day of Russian Foreign Minister Sergey Larov's working visit to Dhaka. In talks with his counterpart Dr AK Abdul Momen and Prime Minister Sheikh Hasina, he gave comprehensive comments on the reasons for launching the Special Military Operation (SMO), the current situation around and in Ukraine, and the conditions for the completion of the special operation," said the embassy.
Unauthorized use or reproduction of The Finance Today content for commercial purposes is strictly prohibited.