National /
Dhaka Wasa's sustainable water supply project cost rises by Tk3,000cr
---
SAM
Published:
2019-11-04 23:05:44 BdST
Dhaka Wasa's sustainable water supply project cost rises by Tk3,000cr
---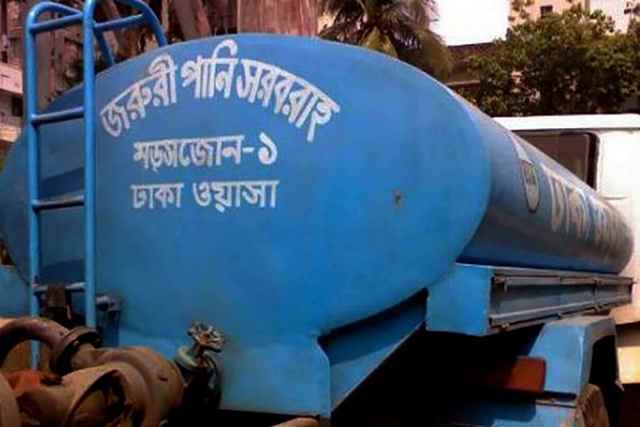 FT ONLINE
The Water and Sewerage Authority (Wasa) of Dhaka has revised a proposal for the Dhaka environmentally sustainable water supply project, increasing the cost by Tk3,000.
Originally, the project started in 2013 with an estimated budget of Tk5,248 crore. It is supposed to end by 2022.
Now, the revised cost has been set at Tk8,232 crore.
The Planning Commission has raised questions over the 57 percent increase of expenditures in the project.
Wasa will present the reasons behind increasing the cost at a meeting of the Planning Commission's Project Evaluation Committee on November 14.
The project was taken to supply purified water to the residents of Old Dhaka, Motijheel, Paltan, Fakirerpool, Uttara, Gulshan, Banani, Nikunja, Khilkhet, Badda and Mirpur areas.
The amount for buying 50 deep tube-wells under the project was initially estimated at Tk1.51 crore whereas now these tube-wells will be purchased at Tk1.92 crore.
Besides, an additional Tk40 lakh will be spent to install each tube-well now, which causes an increase of Tk20 crore.
In the original proposal, a total of 376km of water supply line was supposed to be developed at a cost of Tk70.59 lakh per kilometre, said the Planning Commission.
In the revised proposal, the length of the supply line has been increased to 500km and the cost to Tk82 lakh per kilometre.
The commission has questioned the cost increase by Tk11 lakh.
Wasa proposed building a water intake station with a capacity of 2,000 million litres per day at Biswanandi point on the west bank of the Meghna River in Araihajar Upazila of Narayanganj for Tk468 crore.
In the revised proposal, the intake capacity of the station has been reduced to 1,050 mld, but the cost has been increased to Tk1,029 crore.
Project Director Mahmudul Islam said, "Actually we targeted to set up an intake station of 1,050 mld capacity. Unfortunately, instead of 1,050 mld we wrote 2,000 mld in the proposal."
He said tenders for the intake station were called in 2016. The delay in calling the tenders had made the cost increase, he added.
Besides, the prices of tube-wells had also gone up, he said.
Again, Tk1.65 crore has been sought in the revised proposal for Ansar recruitment for the water treatment plant at Gandharbapur in Narayanganj.
The Planning Commission does not think it reasonable to spend such a large amount on security.
Moreover, the allocation for rehabilitation has also been increased to Tk172 crore from Tk109 crore.
Unauthorized use or reproduction of The Finance Today content for commercial purposes is strictly prohibited.