National /
US proposes joint patrols with BD in Bay of Bengal
---
SAM
Published:
2019-11-18 22:28:17 BdST
US proposes joint patrols with BD in Bay of Bengal
---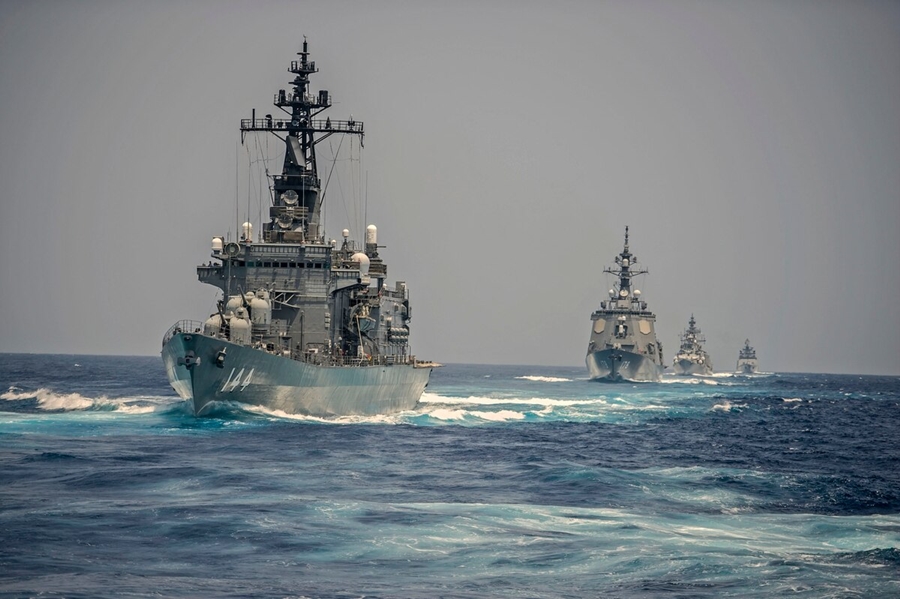 FT ONLINE
The US has proposed conducting joint patrols with Bangladesh in the Bay of Bengal, seemingly to ensure security in the country's maritime area.
The offer was tabled during the visit of the US acting Assistant Secretary of State Ambassador Alice Wells this month.
"The US has offered to conduct joint patrols with us in the Bay of Bengal" foreign minister Dr. AK Abdul Momen said when asked about the content of his meeting with the US Assistant Secretary.
But the minister said Bangladesh would respond to the US proposal after detailed scrutiny.
Experts also suggested examining the US proposal's term of reference of the proposal before agreeing to it.
An international relations expert, Professor Dr. Imtiaz Ahmed said on Monday: "First, we have to understand the time frame, whether this is for a particular phase or for a long term."
"There are pros and cons of the proposal which needs to be checked out first," he said.
Dr. Imtiaz said, "We have to consider whether we will be able to enhance our expertise in maritime security through this move. If there is a technology transfer, that would be good for us."
He explained: "There are also issues related to sea piracy and terrorism. Nowadays terrorists are using sea routes to smuggle arms. So the joint patrol can be a positive thing in regards to countering this type of terrorist activities."
But the professor of the international relations department made it clear that before agreeing to such a proposal Bangladesh must assess the reactions of its neighbours.
"We have to think whether it will create bitterness with other friendly nations," he said.
Stressing the need for diversification of security relations, experts however opined that sometimes it is necessary.
Recently, Bangladesh inked a memorandum of understanding (MoU) with India, allowing the neighbouring country to install radar in the coastal area of Bangladesh to strengthen maritime surveillance.
"It will enhance our coastal surveillance mechanism," the foreign minister said when asked about the deal.
Prior to that, Bangladesh had purchased two submarines from China and Chinese experts were reportedly engaged in building submarines jetty in Chittagong.
According to Indian media reports, this submarine issue triggered concerns among the Indian defence circle.
"If Bangladesh has the policy to maintain balance with the key powers that is a positive diplomacy" Professor Delwar Hossain said when asked about the Bangladesh US security cooperation issue.
When asked about Bangladesh's recent move to purchase sophisticated arms from the USA, he said it seems Bangladesh is going for the diversification of its security relationship.
Unauthorized use or reproduction of The Finance Today content for commercial purposes is strictly prohibited.