Opinion /

Mushfiqur Rahman; A Mining Engineer and writes on energy & environment issues | Published: 2018-03-28 17:35:29 BdST

Time to focus on energy efficiency, conservation
---
Mushfiqur Rahman; A Mining Engineer and writes on energy & environment issues
Published:
2018-03-28 17:35:29 BdST
Time to focus on energy efficiency, conservation
---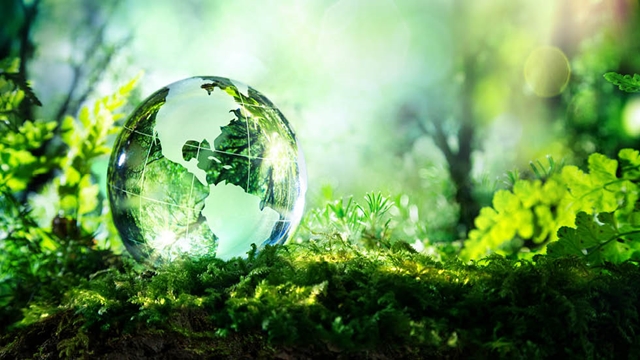 FT ONLINE
Two government organisations - Urban Development Directorate (UDD) and Sustainable and Renewable Energy Development Authority (SREDA) signed a memorandum of understanding (MoU) on March 15 to develop Mymensingh city corporation, Mirsharai municipality in Chittagong and Payra municipality in Patuakhali as green city and townships.
Among others, the energy conservation initiatives of the organisations target the measures to allow maximum use of natural light and air and use rooftop solar system to meet a part of electricity demand for the residential, commercial and industrial structures.
"There will be space for solar parks and wind farms in appropriate cases. Electricity will also be generated from waste," SREDA Deputy Director Md Nafizur Rahman said to the media.
Power Division Secretary Ahmad Kaikaus observed that the government organisations in Bangladesh should focus more on energy conservation than increasing energy production from renewable energy sources.
While addressing the signing ceremony, he suggested introducing rewards for use of renewable energy and energy conservation and at the same time, penalty for inefficient use or wastage of energy in urbanisation regulations.
In the backdrop of growing energy demands and increasing costs, discussions for energy efficiency and energy conservation have become rather regular. Government, however, expects that the total energy consumption in the country, excluding transportation and biomass use, will be three times more than the energy consumption volume in 2013.
The primary supply of commercial energy in Bangladesh comes mainly from domestic natural gas reserves until now. It is high time to address issues related to energy conservation and efficient energy use as the domestic natural gas reserves and productions are in decline.
Also, the country has been gradually switching from labour-intensive to energy-intensive industries. The graduation of the country from least developed (LDC) to developing status also elevates per capita incomes and demands better living.
Finance Minister Abul Maal Abdul Muhith had cautioned all concerned that Bangladesh, due to the graduation from LDC, would face some impending challenges through loss of concessional loan facilities and increase in debt.
Experts believe that Bangladesh can reduce significant costs (both capital and operational) from generation and distribution of power.
Consumers Association of Bangladesh (CAB) Energy Adviser Professor Shamsul Alam in a recent interview said the operational expenditures of new power distribution company of Bangladesh Power Development Board (BPDB) for Rajshahi and Rangpur regions and Bangladesh Rural Electricity Board (BREB) have been increasing and this increase in expenditures is being passed on as increased tariff of power to the consumers.
Bangladesh Energy Regulatory Council (BERC) Member Mizanur Rahman said that it was not possible for BERC to monitor all irregularities and mismanagements of all the utilities. He also viewed that it was not even possible for BERC to do much about the inefficiencies and irregularities of the utilities.
The Council accepted the audited accounts of the power utility companies while determining power tariff. BERC on December 2017 agreed to increase power tariff for the eighth time over the period of last eight years. It also advised the government to continue Taka 36 billion in subsidy to the power sector in order to keep electricity prices within the reach of consumers.
FBCCI President Shafiul Islam (Mohiuddin) has said that power tariff going up eight times over the past eight years has increased challenges for the industrial sector of the country.
He also cautioned that a new hike in power tariff would adversely impact business competiveness. Repeated increase in power tariff has been depriving both the power generators and the users. By increasing the cost of doing business in the country, it hits the export-oriented industries hard as they lose competitiveness in terms of prices.
As liquefied natural gas (LNG) import is expected to start in Bangladesh by next month (April 2018) to reduce the gaps in demand and supply of natural gas, adjustments of the gas and power prices appear to be inevitable in the near future. Therefore, efficient use of energy has become very important for the government and private entrepreneurs.
Energy efficiency will ensure better business competitiveness through increased production with less energy. For the industries, energy efficiency and conservation can reduce costs per unit of production. It can also create opportunities for reinvestment and business diversity. For the residential sector, energy efficiency and conservation will result in reduction in gas and electricity bills and the savings can pave the way for better education, healthcare and social conditions in people's lives.
For electricity generation and supply utilities, energy efficiency and conservation will offer less demand and result in less fuel costs for electricity generation and improved trade balance. For the government, lower demand of energy while not compromising the production, will result in less public budget allocation for power generation. It will also minimise scope for providing subsidies and help towards better fiscal management. Energy efficiency and conservation will also help the country reduce Green House Gas emissions and thus lead to climate change mitigation.
UK-based The Guardian once reported that "more efficient use of energy in the United Kingdom would save as much power as could be generated by six new nuclear reactors and save £7.5 billion from energy costs." The energy efficiency and conservation campaign should, therefore, become a priority policy agenda for our country as well.
Unauthorized use or reproduction of The Finance Today content for commercial purposes is strictly prohibited.