Opinion /
Using CSR fund through Social Business
---
SAM
Published:
2018-02-15 15:18:43 BdST
Using CSR fund through Social Business
---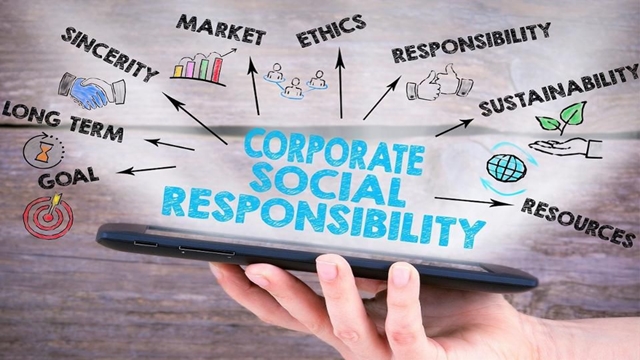 FT ONLINE
Corporate social responsibility (CSR), a buzzword in the corporate world of Bangladesh, still has a long way to go to streamline its concept and practice. Overtime, CSR has modishly transformed itself from its customary definition of "Corporate Social Responsibility" to a means of 'sustainability'.
CSR aims to insure that a company's conduct of business is ethical. This means taking account of its social, economic, human rights and environmental impacts.
Private organisations, especially private banks, are actively participating in occasional CSR activities like blanket distribution, health camp, relief distribution, etc. Some banks provide scholarships to underprivileged students under their CSR programmes.
CSR is turning into an effective tool for sustainable development as entrepreneurs have by and large accepted the concept of doing business in a responsible manner demonstrating good corporate citizenship.
There is shortage of CSR fund, so its effective use is all the more necessary. Within the next few years, Bangladesh may experience a shortage of traditional donor funding due to its transition into a middle-income country. Effective use of CSR fund through social business can be a great solution to the problem.
Social business, a new concept developed by Noble laureate Professor Muhammad Yunus, under which a non-dividend company returns investor money overtime and is entirely dedicated to achieving social goals. It is a business that sustains itself but the purpose of which is to create social benefits rather than to generate profit.
Professor Yunus has been promoting the concept of social business with the belief of solving the problem of the capitalist system. The ultimate goal of the social-business idea is to create a world without poverty, hunger and unemployment. 'Investors get back their investment amount only. No dividend is given beyond investment money' and 'when investment amount is paid back, company profit stays with the company for expansion and improvement'. These are two most important principles of seven principles of social business set by Professor Yunus.
CSR fund can be used as seed money for creating social business fund. It was established to provide financial support in the form of equity and loans to entrepreneurs and business entities who/which want to adopt social business. Additionally, social business funds also incubate, provide management and post investment support to social business entrepreneurs. Company governing bodies can solve social problems by giving their donation to social business fund.
CSR fund can be directly invested in social business ventures or set up a social business fund or donate money to an existing social business fund.
At first, it will identify a social problem. Then it will set up and use investment in a business for solving the problem. Part of the profits from the business is used to return the initial investment amount primarily. When invested money is paid back, the rest is ploughed back into business for expansion. Possible areas of investment for the fund are healthcare, nursing, housing, agriculture, information and communications technology (ICT), microfinance, insurance, women empowerment, welfare of the elderly, renewable energy, education, training, environment, nutrition, sanitation, safe drinking water, children's welfare or any other sector depending on demand. Local social business fund in the country are Grameen Trust, Grameen Telecom Trust, Grameen Shakti Shamajik Byabosha Limited, Grameen Kalyan.
Social business initiatives got its breakthrough in Bangladesh with Grameen-Danone's product 'ShoktiDoi' for children at reasonable price aimed at decreasing malnutrition from Bangladesh. Grameen and Group Danone went into a joint venture to create a yogurt fortified with micro-nutrients to decrease malnutrition for children in Bangladesh. The yogurt is produced with solar and bio gas energy and is served in environmentally friendly packaging. The first plant started production in late 2006. This is an investment fund launched by Groupe Danone. It provided the initial money. All the money invested by Danone Communities comes from Danone shareholders and employees who choose to contribute to the fund, using income from their work.
These investors knew they would not be given any profit at all. Nonetheless, they chose to contribute to Danone Communities just for personal satisfaction they derived from knowing that their money was going to create businesses that would benefit humankind.
It is hoped that effective use of CSR fund through social business will bring a solution to the social problems in the country, especially in the area of poverty and unemployment.
AKM Zaid Uddin (Graduate Student, University of Dhaka)
MD. Manirul Islam (student of Management Studies, Comilla University)
Unauthorized use or reproduction of The Finance Today content for commercial purposes is strictly prohibited.