Sports /
Papon asks Tamim to reconsider his retirement call
---
Sports Correspondent
Published:
2023-07-07 21:09:50 BdST
Papon asks Tamim to reconsider his retirement call
---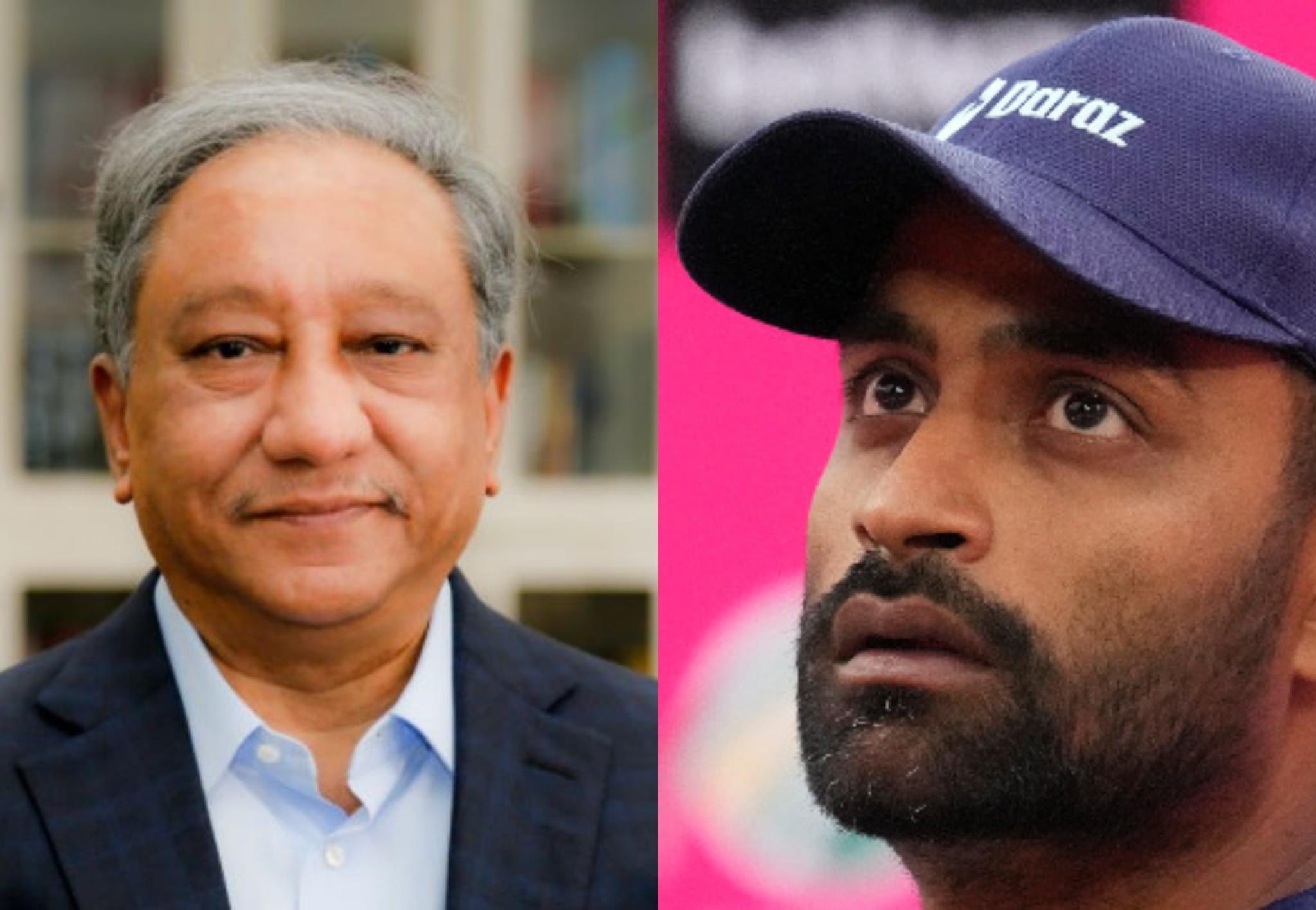 President of Bangladesh Cricket Board (BCB) Nazmul Hassan Papon asked Tamim Iqbal to reconsider his retirement call, terming it as 'emotional and hasty'.
Tamim decided to walk into the sunset yesterday all of a sudden, saying that the first ODI match against Afghanistan was his last International game.
He didn't elaborate anything behind taking such a huge decision at the age of just 34. Many believed he still has two or three years more to give Bangladesh cricket.
Papon said the decision of Tamim, who was expected to lead the side at this year's ODI World Cup in India, was surprising and disappointing.
After an emergency meeting at a city hotel last midnight, following Tamim's sudden retirement he expected Tamim to return as he was yet to retire 'officially'.
"Tamim's retirement is totally unexpected for us because we have had regular communication and since he is the captain of the side we have spoken about the team just three days ago," Papon told the reporters after the emergency meeting.
"I don't have any clue as to why he had taken this decision. Even some days ago, he told me that he would play World Cup and then the Champions Trophy. I told him that he would lead the side in World Cup. As the World Cup is close there were no talks about change of captaincy and from a player like him when such things (announcement of sudden retirement) come it is very unfortunate," he added.
Papon informed that he tried to contact Tamim but failed to get hold of him. Later, he said that he sent Tamim a message through his elder brother Nafis Iqbal, who is the manager of national team, that he wants to sit with him to sort out the matter.
"As I've sent a message I've to wait and see if he replies. I'm hoping that we can sort out the matter. It does not look good if one captain retires at the midst of the tournament and it is even not right. We want to give a good farewell but even after that if they don't want it, what can we do," he said.
Ahead of the first ODI against Afghanistan, Tamim made a statement that he was not at hundred percent but would assess his fitness by playing the first match.
It's a statement that prompted Papon lash out at Tamim as he questioned his integrity, saying that did he think it's a gully cricket that he would assess his fitness here.
Papon even remarked that the coach Chandika Hathurusingha also was annoyed by Tamim's decision to play the game despite not being hundred percent fit and complained about it.
It is believed Tamim was hurt when his integrity was questioned. But Papon termed it 'out of question'.
"It is out of question (that my remark played a part). Do you feel this kind of decision can be made all of a sudden before the Asia Cup and World Cup? I feel it is an emotional decision though he said that he has taken the decision after thinking for a while and talking with his family."
Papon said Tamim's decision would make an adverse impact on the team.
"Such sort of sudden decision will make an adverse impact on the team, specially when we are preparing for the Asia Cup and the World Cup. We are at good position to do well in World Cup but his decision is a spot of bother for us. At this point of time, I feel this kind of decision is harmful for us," Papon concluded.
Unauthorized use or reproduction of The Finance Today content for commercial purposes is strictly prohibited.