DSE has potential to be a top bourse in Asia: SZSE vice director
---
A H Khan
Published:
2018-09-26 15:57:01 BdST
DSE has potential to be a top bourse in Asia: SZSE vice director
---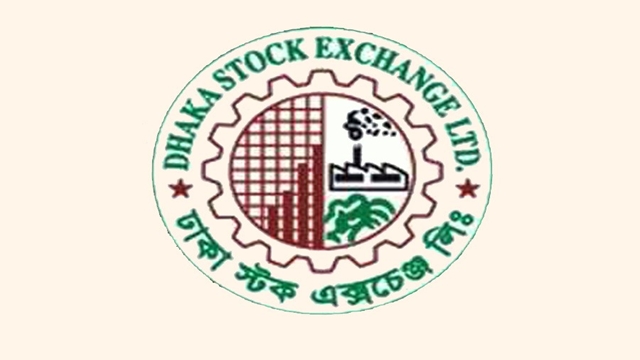 Dhaka Stock Exchange (DSE) has potential to be one of the top ranking stock exchanges in Asia by the year 2041 and as a strategic partner Shenzhen Stock Exchange (SZSE) has started preparing a working plan to support Bangladesh premier bourse in a comprehensive way for its development, said a top official of SZSE.
"We are not looking for immediate returns from our partnership with the
DSE, rather we are looking for capacity building and experience sharing. SZSE
is using a consultative approach on how it can support DSE in a very
comprehensive way," said Liu Fuzhong, Vice Director of the International
Department of SZSE.
"During our visit to Bangladesh, we saw a great enthusiasm in
Bangladesh about their cooperation between the two countries," said Fuzhong
when a 13-member media delegation of Bangladesh visited the SZSE office in
China recently and had a view-exchange meeting with SZSE officials.
He said so far they have got a very positive response from the DSE and
the Bangladesh government and the Chinese consortium may bring Chinese
investors to Bangladesh so that the market liquidity is improved.
"We are working more in a fundamental level," he said.
Capital market is one of the means for supporting growth for a rapidly
growing country like Bangladesh, he said, adding that capacity building is
very much crucial alongside improvement in internal management and the SZSE
had already an initial dialogue with DSE.
The SZSE official opined that market infrastructures need some
improvement in Bangladesh not only in technology, but the practices, the
experiences, new market segments development where the China consortium has
the capacity to help develop.
"We are not trying to sell our things, rather we are trying to understand
what Bangladesh needs and what China consortium can offer," he added.
Responding to a question, he said that the challenges that the DSE and
the China consortium might face in the coming days include using and
integrating technology with the market participants, understanding the DSE
market as well as the responsibility of the brokers and exchange, addressing
the complexity and demand of the market is also very important as demand from
big and small brokers are there.
Above all, it's also an important task to improve the market confidence
and equity, he added.
"China consortium has a very open attitude in this regard as we will
not offer only technology, rather a package whatever is good for DSE, we can
do it," he said.
Fuzhong, however, said that they do not have any magic bullet and do not
want to give such impression to Bangladeshi stock investors.
According to the agreement, the consortium holds 25 percent- equivalent
to 450,944,125 ordinary shares – of DSE at Tk 21 each in order to partner
with the bourse.
The consortium has also offered Tk 3.7 crore on top of the initial Tk 947
crore, for infrastructural and technological development.
Earlier in May, DSE agreed to sell 25 percent of its ordinary shares to a
Chinese consortium comprised of the Shanghai Stock Exchange (SSE) and
Shenzhen Stock Exchange (SZSE) through signing an agreement.
Wang Jianjun, president and CEO of SZSE, and Pan Xuexian, chair of the
SSE Supervisory Board, signed the agreement on behalf of the Chinese
consortium, while DSE Managing Director KAM Majedur Rahman signed the
agreement on behalf of his organisation.
Unauthorized use or reproduction of The Finance Today content for commercial purposes is strictly prohibited.