Dengue infects 7,700 in seven months
---
FT Online
Published:
2019-07-24 14:46:05 BdST
Dengue infects 7,700 in seven months
---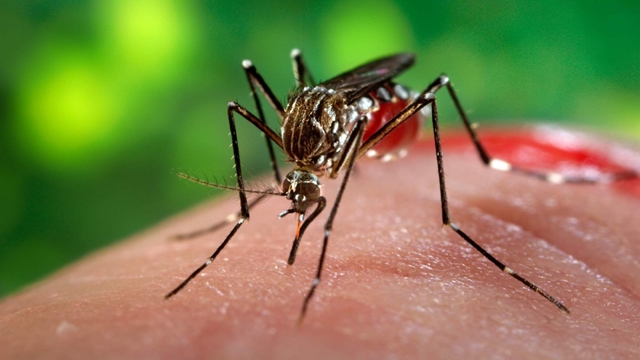 Dengue has taken a severe turn this year with official figures showing 7,766 people getting infected since January and six of them losing their lives.
Dr Mostafijur Rahman, associate professor of Shaheed Suhrawardy Medical College Hospital, argued that the number is much higher since only 10 percent of the infected people get themselves admitted to hospitals.
According to the Directorate General of Health Services (DGHS), 473 dengue patients were hospitalised across the country on Tuesday. Of them, 469 people were admitted to different hospitals in Dhaka city. Two were hospitalised in Khulna and two outside of Dhaka city.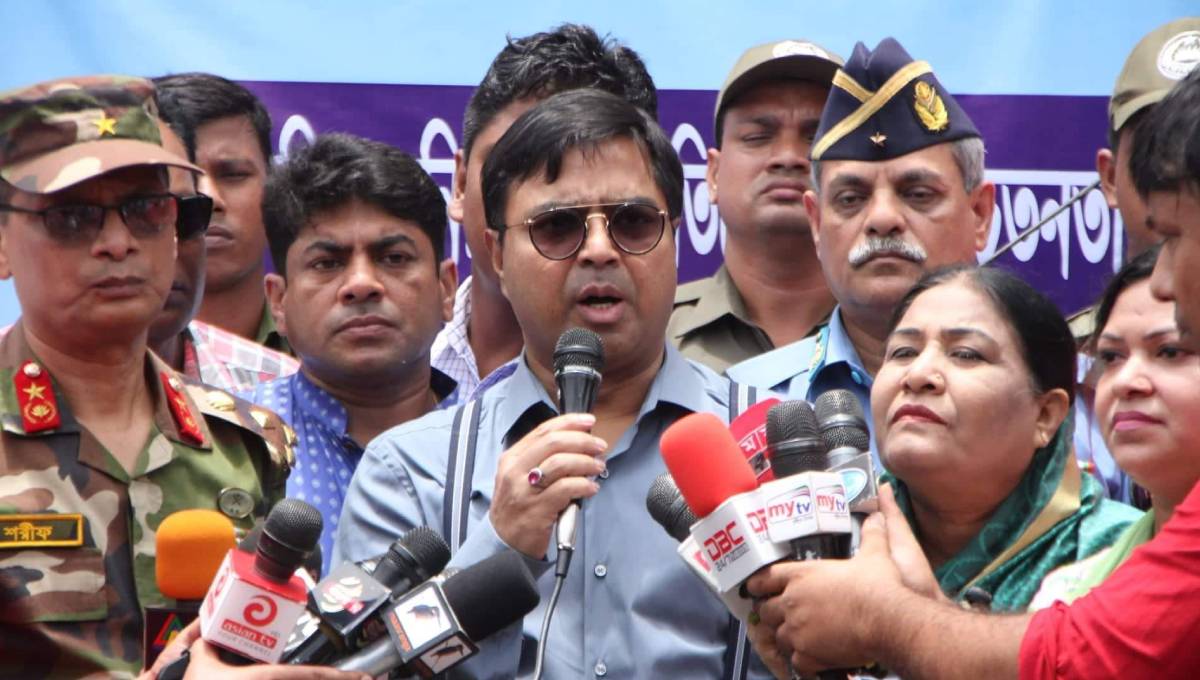 Currently, the Dhaka Medical College Hospital is treating 99 dengue patients, the DGHS said. There are 52 dengue patients in Mitford Hospital, 16 in Dhaka Shishu Hospital, 43 in Shaheed Suhrawardy Medical College Hospital, 60 in Holy Family Red Criscent Hospital, 15 in Birdem Hospital, 13 in Rajarbagh Police Hospital, 36 in Mugda Medical College Hospital, five in Pilkhana's BGB hospital, one in Kurmitola General Hospital and 131 in private hospitals.
Meanwhile, Dr Shahahdat Hossain, 53, the civil surgeon of Habiganj district, died of dengue while undergoing treatment at Shaheed Suhrawardy Medical College Hospital on Sunday.
Shah Alam, administrative officer of Habiganj civil surgeon's office, said Shahadat was promoted to the post of civil surgeon on July 9. After spending a few days with his family in Dhaka, Shahadat went to Habiganj on July 20.
"He was already suffering from fever when he joined. He was admitted to Habiganj Sadar Hospital around noon as his condition deteriorated. Later, he was shifted to Dhaka where he died on Sunday night," Alam said.
The government says dengue has so far claimed six lives, said Dr Ayesha Akter, an assistant director of DGHS.
From January 1 to July 23 this year, a total of 7,766 people were admitted to hospitals with dengue across the country. The number of patients outside the capital is 73. Eight of them were hospitalised in Chattogram and 37 in Khulna.
So far, 5,509 patients have recovered. According to government sources, 1,823 dengue patients are currently undergoing treatment at hospitals in the country.
Mayor Sayeed Khokon at a road show to raise public awareness against Dengue, Chikunguniya and other mosquito-borne diseases on Tuesday, July 23, 2019. Photo: UNB
Dr Ayesha Akter, assistant director of Health Emergency Operations Center and Control Room, told UNB that the figure may vary as sometimes private hospitals do not provide data about their patients. But she said information provided by government hospitals is accurate.
What is dengue?
Dengue is a mosquito-borne viral infection. It is estimated that about half of the world's population is now at risk, according to WHO.
Dengue viruses are spread to people through the bite of infected Aedes species mosquitoes.
There is no specific treatment for dengue or severe dengue, but early detection and access to proper medical care lowers fatality rates below 1 percent, WHO says.
Each year, up to 400 million people are infected with dengue, according to Centers for Disease Control and Prevention.
Approximately 100 million people get sick from infection, and 22,000 die from severe dengue, CDC says.
An official of Institute of Epidemiology Disease Control and Research (IEDCR), declining to be named, said doctors at government and private hospitals were directed to send blood samples and information about dengue patients. But the request fell on deaf ears.
Govinda Chandra Roy, associate professor of medicine department at Shaheed Suhrawardy Medical College Hospital, said many people are suffering from dengue. It is possible to get well within a few days by following the doctor's advice.
Bank official Runa Chowdhury, a resident of the city's West Malibagh area, said her children were affected by dengue. They recovered after being treated at hospital and returned home within a few days.
She asked other guardians to be aware about dengue. ''I don't want any child to be in such condition,'' added Runa.
Former additional director general of DGHS Dr Syeda Badrun Nahar Chowdhury told UNB, "Awareness is the key to preventing dengue. There's nothing to fear if the home is kept clean."
Health education instructor Mohammad Shahjahan said dengue fever is caused by aedes mosquito. A person gets dengue fever within four to six days after being bitten by aedes mosquito. When another mosquito bites the dengue patient, the mosquito turns into a dengue germ carrier.
About identifying dengue fever, Dr Mahmudunnabi Masum said, a dengue affected person suffers from high fever and bodily pain. The body temperature may rise up to 105 fahrenheit.
The patient feels severe pain in the bones, waist, back and other parts of the body. In addition, there might be headache and pain in the eyes. Besides, one may feel nauseated.
Rifat Hossain, an official of Dhaka South City Corporation, said they are providing free treatment for dengue. People have to submit their names, mobile numbers and addresses by calling at 09611000999-1. Then an authorised doctor would contact the patient.
"The physician goes to the patient's home and provides necessary treatment," he added.
Brigadier General Momin, chief health officer of the Dhaka North City Corporation, said they have undertaken various awareness programmes and would launch a hotline.
Besides, a team of physicians will be on standby for 24 hours and provide necessary healthcare to the patients.
Unauthorized use or reproduction of The Finance Today content for commercial purposes is strictly prohibited.