T-bond trading on bourses likely to start in June
---
JASIM UDDIN HAROON
Published:
2022-05-16 22:49:15 BdST
T-bond trading on bourses likely to start in June
---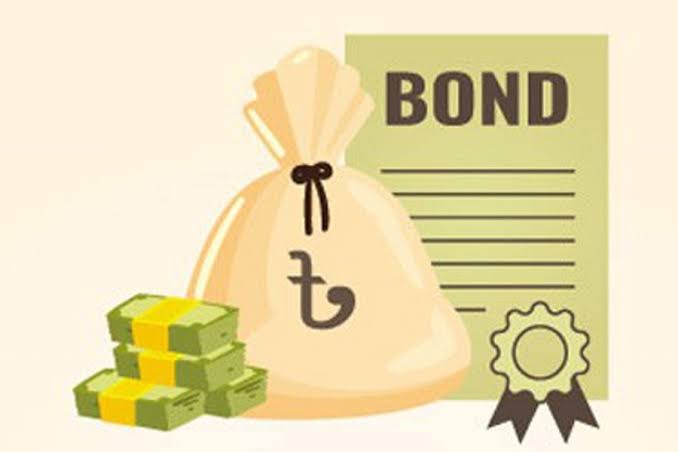 Much-awaited trading in treasury bonds on the market may begin in June as the stakeholders will sign a key operational agreement later this month, according to sources in the know.
The country's stock exchanges are now dominated by equity instruments as only eight fixed-income interments are listed with the prime bourse and hence lack depths and dimensions.
Such trading in government securities (G-Sec) with over 250 bonds will help deepen the market, creating opportunities for both retail and institutional investors in the risk-free fixed-income instruments.
Persons familiar with the matter said that the agreement-signing ceremony would be held at the finance division with the presence of representatives of DSE, CDBL, BSEC, and Bangladesh Bank-- the main stakeholders in government bond trading.
They said after agreement signing, another test would be running on the bourse before the debut of the bonds.
"We may go live within June," says one source at the central bank of Bangladesh.
Earlier, 222 government bonds, with an aggregate value of Tk 550 billion, were listed with the premier bourse of Dhaka Stock Exchange (DSE) between 2005 and 2011. But trading did never take off.
The Bangladesh Bank introduced alternative secondary trading of the bonds through MI Module wherein some banks participated. This is not truly a secondary market of the T-bonds.
Such trading within the interbank ecosystem under the market-infrastructure module of Bangladesh Bank does not reflect secondary transactions. Institutional shareholders, including banks and financial institutions, usually participate in the MI module.
Earlier, a test transaction of a 10-year Bangladesh Treasury Bond was executed as a test case between VIPB Accelerated Income Unit Fund and Alliance MTB Unit Fund.
Shahidul Islam, chief executive officer of VIPB Asset Management Company, said that the general public are very much keen on the T-bonds as they are risk-free and buy/sale unlimited, which is unlikely possible with the national savings certificates.
"I know many individuals buy such bonds and bills through banks and secondary trading will widen the facility with instant buy-sale."
To broaden the investor base of G-Sec, in July 2020, BB directed all the banks and FIs to establish 'Government Securities Investment Window' for offering prospective individual and institutional investors an improved physical admittance, efficient service, and investment advice.
He terms this a long-term investment, unlike the running stocks trade with instant loss or gains. "Will the brokerage houses show interest in such trading?" He questions.
Brokerage houses prefer equity instruments as investors involve in buying and selling of securities frequently, leading to accruing commissions for brokerage houses.
Mr Islam, however, notes that inflation is now high which may discourage investors from trading in such types of fixed-income instruments.
But he mentions that the yields on the bonds are increasing in recent times apace with the inflation although they are still in the single digit.
Existing investors in treasury bonds have their holdings in the depository-participant accounts with the Bangladesh Bank. They will now need to transfer the holdings to a BO account to be able to sell them through stock exchanges.
The denomination of the bond will be Tk 100,000 and its trading pattern will be T+2, meaning there will be three days for final settlement.
As per the Bangladesh Bank Order 1972, the BB provides functional and advisory services to the Government of Bangladesh on matters related to government debt-management policy and the issuance of various treasury instruments.
To cover the budgetary deficits, the government borrows funds from domestic sources by issuing tradable and non-tradable securities. Tradable securities, such as 14-day, 91-day, 182-day, and 364-day T-bills and 2-year, 5-year, 10-year, 15-year, 20-year T-bonds, and 3-year FRTB, are available on the market. Non-tradable securities include Sanchayapatras, Sanchayabonds, and Prize Bond.
During FY 2020-2021, the net issuance of T-bonds was worth Tk 511 billion.
Unauthorized use or reproduction of The Finance Today content for commercial purposes is strictly prohibited.