Bank stocks dive 28.5pc in 7 months
---
Rubel Rana
Published:
2018-07-30 07:54:03 BdST
Bank stocks dive 28.5pc in 7 months
---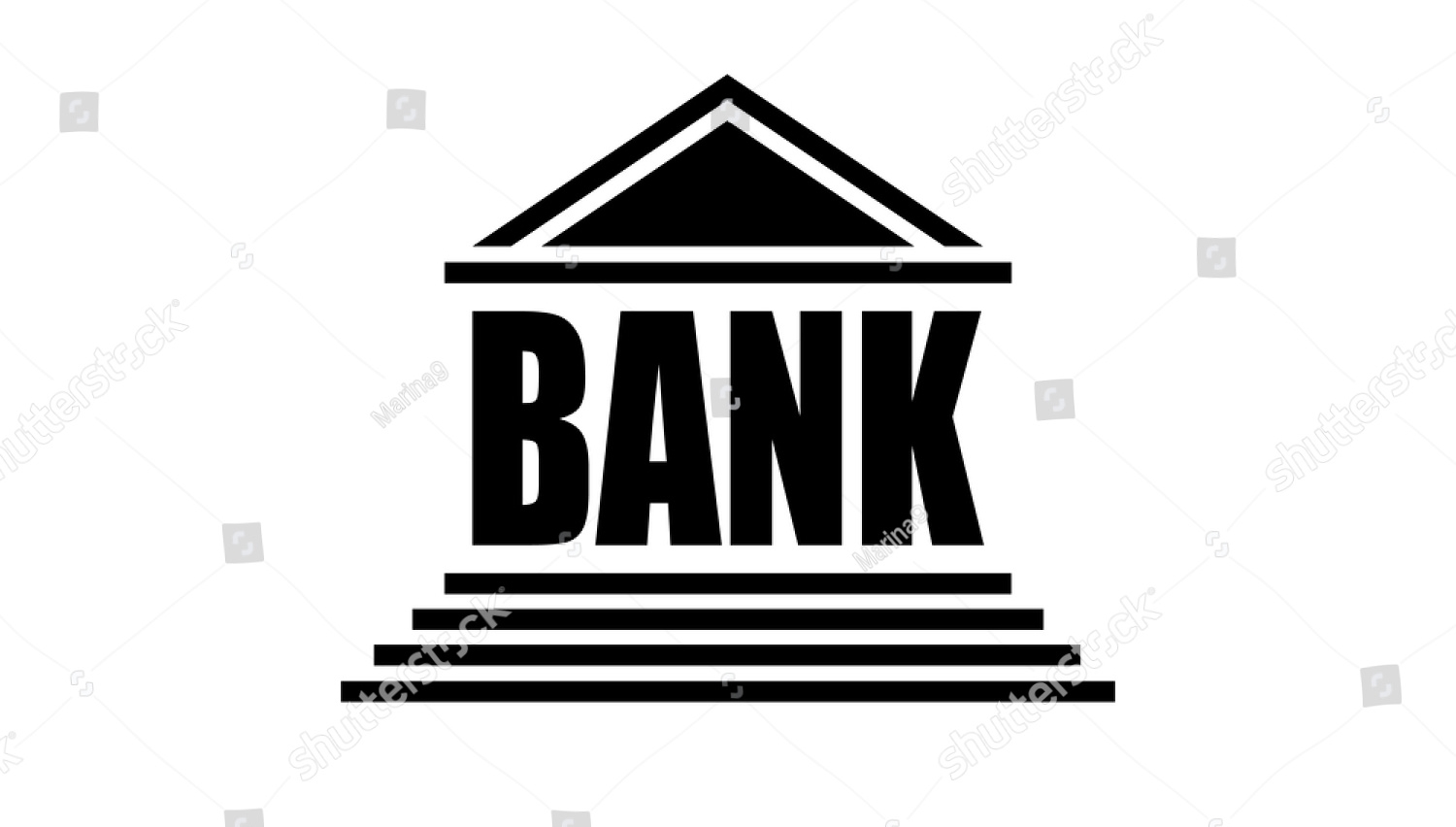 FT ONLINE
The heavyweight banking sector saw a huge decline in its share price and market capitalisation this year due to investors' lack of confidence in banks.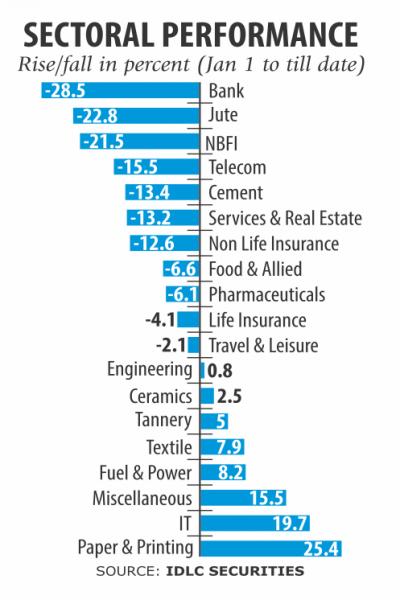 As of yesterday, banks' share price declined 28.5 percent and market capitalisation Tk 20,730 crore in 2018, according to data from IDLC Securities.
The slump caused the banking sector to concede its pole position to telecom. As of yesterday, telecom's market capitalisation stands at Tk 54,090 crore and the banking sector's Tk 53,050 crore.
The telecom sector also saw its market capitalisation shrink this year but not to the extent of the banking sector.
"Performance indicators of the banking sector are going down," said a high official of an asset management company, requesting anonymity.
Banks' credit growth is declining, which may affect their earnings, he said.
Private sector credit growth stood at 17.60 percent in May, down from 17.65 percent a month earlier, according to the central bank. It was 18.49 percent in February. Of the 30 listed banks, earnings per share of 18 declined and two incurred losses in the first quarter, showed data from Prime Finance Asset Management Company.
The non-performing loans of the banking sector are ballooning, which affected the confidence of investors, market insiders said.
Banks' default loans surged 19.51 percent to Tk 74,303 crore in 2017, according to the Bangladesh Bank.
IDLC Securities data showed the share prices of most sectors declined since January this year, but the financial sector was hit particularly hard. Non-bank financial institutions too shed 21.5 percent.
During the period, jute lost 22.8 percent, telecommunication 15.5 percent, cement 13.4 percent, services and real estate 13.2 percent, non-life insurance 12.6 percent, foods and allied 6.6 percent, pharmaceuticals 6.1 percent and life insurance 4.1 percent.
Conversely, paper & printing gained 25.4 percent, IT 19.7 percent, miscellaneous 15.5 percent, fuel & power 8.2 percent and textile 7.9 percent.
Unauthorized use or reproduction of The Finance Today content for commercial purposes is strictly prohibited.