Investors' panic-driven sales hit stock trading
---
SAM
Published:
2019-10-12 15:32:54 BdST
Weekly reviewInvestors' panic-driven sales hit stock trading
---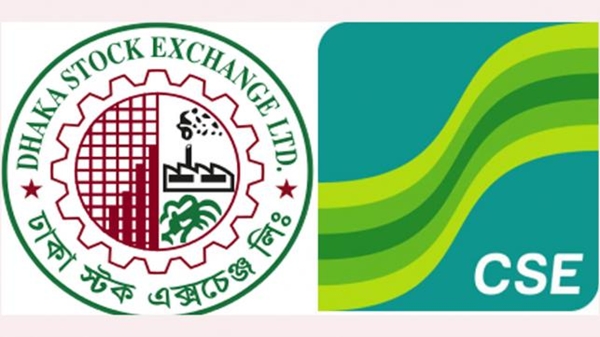 FT ONLINE
Dhaka bourse continued declining trend in all sessions executed in last week following investors' panic-driven sales amid their lack of 'confidence'.
The week witnessed four trading sessions instead of five because of Durga Puja, a public holiday on Tuesday.
The DSEX, the broad index of Dhaka Stock Exchange (DSE), lost 127.7 points and hit the 35-month low to close at 4810.21 points.
According to DSE information, the DSEX lost 1,140 points since January 24, 2019, when the index peaked at 5,950 points.
Many shaky investors 'liquidated' stocks from all sectors of the listed securities, while others adopted a cautious stance in case of injecting fresh funds.
As a result, the daily average turnover of the week dropped 19.7 percent over the daily average turnover observed in the previous week.
Point to point estimate revealed that during last week, the shariah based index DSES and DS30 index lost 25 points and 51 points respectively to their previous week's indices.
Following the sharp correction, the daily average turnover observed the lowest transaction since 16th May 2019.
According to International Leasing Securities, the persistent bearish mood hit the investors hard and prompted many ones to go for selling offs to avoid further losses on their portfolios.
"The investors preferred to adopt a wait-and-see approach because of a confidence crisis about the future market direction," said the International Leasing Securities.
Over the week, the large cap companies having notable impact on index witnessed price correction on the premier bourse DSE.
Of the large cap companies, Grameenphone declined 3.47 percent, British American Tobacco Bangladesh Company 3.0 percent and United Power Generation & Distribution Company 9.09 percent.
Of 357 issues traded, 36 advanced, 14 declined and 305 remained unchanged on the DSE.
The premier bourse featured a daily average turnover of above Tk 3.19 billion which 18.52 percent less than the daily average turnover of the previous week.
The engineering sector dominated the turnover board capturing 20.6 percent of the week's total turnover and posted a 4.9 percent negative return.
Top ten traded stocks captured around 31.6 percent of the week's total turnover whereas National Tubes topped the scrip wise turnover list capturing 7.5 percent of market turnover.
Of other most traded stocks, Square Pharmaceuticals contributed 3.7 per cent in market turnover, Summit Power 3.5 per cent, Standard Ceramic Industries 3.03 per cent and Wata Chemicals 2.74 percent.
Among the major sectors based on market capitalization, jute declined 7.7 percent, engineering 4.9 percent, fuel & power 4.0 percent, financial institutions 3.8 percent, and telecommunication 3.4 percent.
The investors' activity was mostly focused on engineering sector which grabbed 20.6 percent of the weekly turnover followed pharmaceuticals & chemicals 16.7 percent and fuel & power 8.9 percent
L. Dyeing was the top gainer with a rise of 20.17 percent to close at Tk 28.60 each.
Al-Haj Textile Mills was the worst loser after declining 19.88 percent to close at Tk 38.70 each.
In last week, three indices such as CSE30, CSCX and CASPI lost 235 points, 222 points, and 367 points respectively on the Chittagong Stock Exchange (CSE).
Unauthorized use or reproduction of The Finance Today content for commercial purposes is strictly prohibited.