Investors welcome PM's directives on stock market
---
SAM
Published:
2020-01-18 17:18:03 BdST
Investors welcome PM's directives on stock market
---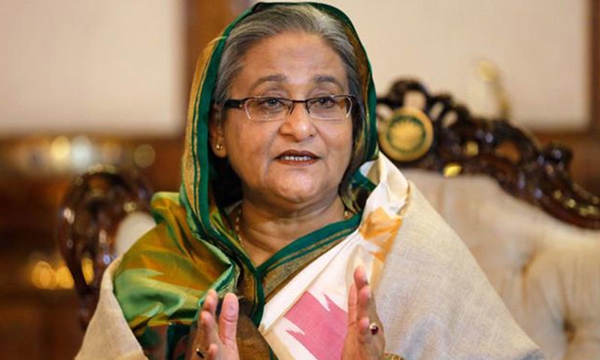 FT ONLINE
Some market supportive measures helped Dhaka stocks end the sharp losing streak in the week ended on Thursday.
Out of five trading sessions, the DSE broad index witnessed a sharp fall in the first three sessions hitting a 56-month low.
The last two sessions closed positively following a meeting called by the ministry of finance (MoF) to discuss the market supportive proposals.
On Thursday, the DSE broad index closed the session with a sharp rise of 2.0 percent or 81.62 points.
On the day, Prime Minister gave six-point instructions for revitalizing the country's stock market, including ensuring easy credit facility for merchant bankers and institutional investors.
The premier delivered the instructions at a meeting held at her office.
Other measures include enhancing the participation of banks and financial institutions in the stock market and boosting investment capacity of the state-owned Investment Corporation of Bangladesh (ICB).
Finally, the DSEX closed at 4149.83 points on Thursday with a loss of 1.13 percent or 47.56 points from the closing session of the previous week.
In last week, the shariah based index DSES declined 0.59 percent to close at 940.29.
The DS30 index comprising blue-chip securities closed at 1406.60 points on Thursday with a marginal rise of 0.22 percent.
Of 360 issues traded on the DSE, 60 advanced, 277 declined and 21 were unchanged in last week.
"The nervy investors liquidated their holdings from telecom, textile, jute, financial institutions and engineering sectors," said a market review of International Leasing Securities.
It said the opportunist investors went for bargain hunting on lucrative price levels in pharmaceuticals and food sectors.
In last week, the DSE featured a daily turnover of Tk 2.64 billion, which was 16.26 percent less than that of the previous session.
Following the price correction witnessed by a majority number of securities, the market capitalization declined 1.32 percent or Tk 42.79 billion to close at above Tk 3.19 trillion.
Of the major sectors which witnessed price correction, engineering declined 4.1 percent, financial institutions 4.7 percent, fuel & power 1.9 percent, telecommunication 3.5 percent and textile 6.1 percent.
Pharmaceuticals & Chemicals was the only one sector which witnessed price appreciation and its market capitalization advanced by 1.7 percent on the DSE.
Investors' participation was mostly concentrated on engineering sector which grabbed 14 percent of the market turnover followed by pharmaceuticals & chemicals 12.5 percent, bank 10.4 percent and textile 10.1 percent.
LafargeHolcim Bangladesh topped the scrip wise weekly turnover chart with a value of Tk 865.65 million followed ADN Telecom Tk 558.96 million, Square Pharmaceuticals Tk 501.47 million, Khulna Power Company Tk 453.09 million and BRAC Bank Tk 369.22 million.
Olympic Industries was the number one gainer with a rise of 10.91 percent to close at Tk 183 each.
Northern Jute Manufacturing Company was the worst loser after declining 28.30 percent to close at Tk 414.80 each.
In last week, on the port city bourse, the CSE30 added 107 points while CSCX and CASPI lost 100 points and 168 points respectively over the previous week.
Unauthorized use or reproduction of The Finance Today content for commercial purposes is strictly prohibited.