Tech /
Cost escalation in internet use feared
---
SAM
Published:
2019-10-24 14:58:03 BdST
Cost escalation in internet use feared
---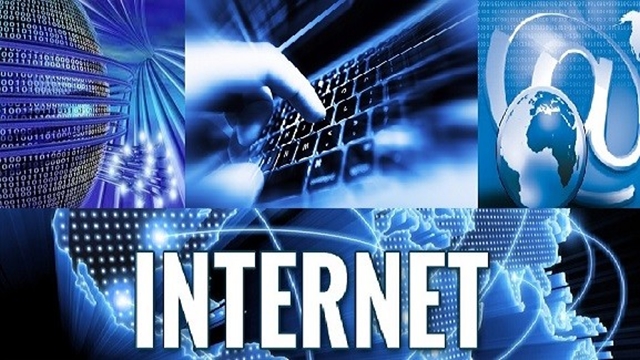 FT ONLINE
The cost of internet services at the consumer end might go up by 40 percent unless the government reduces VAT on its value-chain services, industry insiders said.
They said the overall cost has gone up by 36 percent as the rebate provisions have been dropped and 15 percent VAT on value chains have been re-introduced in the new VAT law.
VAT on internet services for consumers is 5.0 percent. It is 15 percent for value-chain services in each of the three layers.
The new VAT and Supplementary Duty Act-2012 has scrapped the provision for obtaining a rebate, if the VAT rate is lower than the standard rate of 15 percent on any services.
To air concerns over the matter, Internet service providers (ISPs) sit with the National Board of Revenue (NBR) today (Thursday).
In the current fiscal budget, NBR re-imposed 15-percent VAT on value chains-International Terrestrial Cable, International Internet Gateway, and Nationwide Telecommunication Transmission Network.
Internet Service Providers Association of Bangladesh (ISPAB) president MA Hakim said the cost has gone up by 36 percent.
ISPs are not able to claim a rebate of the VAT paid at a rate of 15 percent in each value chain layer, he said.
"We'll be forced to raise internet service cost by 40 percent at the consumer level if VAT is not reduced to 5.0 percent at all levels of value chains."
Mr. Hakim, however, said service charge for consumers will not see any cut even after a reduction in VAT on value chains.
In December 2018, VAT on value chains of internet services was cut to 5.0 percent following proposals from the information and communication technology (ICT) ministry.
Later, NBR re-imposed the VAT in the budget for the current fiscal year (FY).
ICT minister Mostafa Jabbar in a recent letter to the finance ministry and the NBR said VAT re-imposition on value chain services has pushed up the cost of services for consumers to 30-40 percent.
He has requested the NBR to reduce VAT to 5.0 percent for those services to keep the internet use cost down.
However, VAT officials said the waiver of VAT on value chains of internet services did not help reduce the cost of services for consumers.
NBR cut VAT by 10 percentage points on the three value chains last December, but consumers did not see any cut in their monthly internet bills, they added.
In the FY 2017-18 budget, the government also cut VAT to 5.0 percent from 15 percent at the consumer level for such services.
VAT officials said subscribers continued to pay the same charges as before despite a cut in VAT rates.
Internet service providers have not slashed monthly charges for users even after enjoying the reduced rate, they added.
According to an official estimate, the cut in VAT rates for internet services has cost the public exchequer Tk 8.0 billion in losses.
A senior VAT official said a further cut in VAT rates would cause a loss of Tk 13 billion in revenue collection in a year.
Even consumers will not get any benefit from VAT reduction, he told the FE.
He said such services are interlinked with each other.
"NBR will not be able to cut taxes at all levels for ISPs for the sake of revenue mobilisation for development work of the country."
NBR has proposed to reinstate 15-per cent VAT on ISPs across the board to enable them to receive a refund.
Mr. Hakim said the internet use cost should be affordable to increase the penetration of broadband.
Internet penetration will have to be increased to 60 percent threshold from the current 56 percent to be a middle-income country, he concluded.
There is, however, a World Bank deadline to increase the country's broadband penetration to 56 percent by 2021 to achieve middle-income status.
Unauthorized use or reproduction of The Finance Today content for commercial purposes is strictly prohibited.