Tourism /
The value of issuing bar licences to Bangladeshi tourist spots
---
Abdullah Alif
Published:
2020-09-05 13:54:54 BdST
The value of issuing bar licences to Bangladeshi tourist spots
---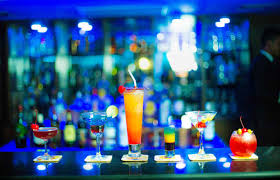 Bangladesh is considering issuing bar licences at tourist destinations, diplomatic zones, and special economic zones under a new policy drafted by the Home Ministry.
Restaurant and bar, hotel and bar, club and bar, off shop of British liquor, duty-free off shop, and duty paid off shop — these six types of licences are due to be issued in the aforementioned areas.
So far, five-star standard hotels and a few other restaurants are given bar approval.
But according to the draft policy, the government is thinking of issuing bar licences, even to two-star quality hotels in a controlled way, taking tourism into consideration.
Resorts, restaurants, and clubs in tourist areas or diplomatic zones will get one bar licence each.
History of law
As a Muslim majority country, Bangladesh follows the provisions of a Pakistan-era law, the Muslim Prohibition Rule 1950 and Excise Manual (Volume 2) in the trade and sale of liquor so far.
In 1999, although an amendment provision was made in light of the Narcotics Control Act 1990, there was no mention of alcohol or its consumption.
Drinking permits
The draft policy states that a Muslim has to apply to the office concerned for a permit to drink alcohol. This would entail a prescription from a doctor, approving consumption of alcohol for medical purposes.
However, like before, the new policy does not have any restrictions for non-Muslims and foreigners.
Impact on tourism
But how important is it to issue a wide ranging alcohol permit, especially in tourist locations?
Tourism experts and people involved in the sector said alcoholic beverages should be more widely available for foreign tourists and non-Muslim Bangladeshi tourists, though they were ambivalent about the avantages of such permission for local Muslims.
Other Muslim-majority countries
Most Muslim-majority countries allow bars, widely or in a controlled way, for foreign tourists only, not Muslims.
Most permissive
A considerable number of Muslim majority nations — Turkey, Malaysia, Lebanon, Egypt, Syria, Jordan, Morocco, and Tunisia — permit its citizens and foreign tourists to consume liquor.
Indonesia, with the world's largest population of Muslims, is permissive on this issue. Yet lately, some Muslim groups have become more assertive in pushing an Islamist agenda, especially seeking to impose a national ban on alcohol.
But the ban looks unlikely in Indonesia, as Muslim parties control less than one-third of seats in the parliament.
Moreover, most of Indonesia's Muslims are moderate and not clamouring for prohibition. Alcohol has been produced and consumed in the archipelago for at least 700 years.
More permissive
In Maldives, it is effectively banned for the local population, but not for non-Muslims and foreigners. However, nearly all resorts and liveaboard boats are licensed to serve liquor.
In Qatar and the United Arab Emirates (UAE), it is an offence to drink alcohol or get drunk in public. But liquor is available at licensed hotels, restaurants, and bars for foreigners and non-Muslims only. The same is true in Afghanistan, Bahrain, Brunei, and Iran.
Least permissive
Alcohol of any kind is banned in Saudi Arabia. Consumption is forbidden in Kuwait also, even at private parties.
In Pakistan, Muslims are prohibited from consuming liquor. Alcohol shops and bars remained banned since 1977, however, an exception was made for non-Muslims — they would be issued permits and allotted a quota.
Non-Muslim visiting foreigners in the country would be able to order a drink in their hotel rooms, but the hotels would make them fill out a form saying they needed the alcohol for medicinal purposes.
Impact on foreign tourism
Liquor and bars should be widely available for foreign and non-Muslim local tourists, according to Prof M Badruzzaman Bhuiyan, chairman of the Department of Tourism and Hospitality Management at the Dhaka University.
Foreigners are not getting alcohol readily and are "managing" it somehow, he said.
Md Rafeuzzaman, president of Tour Operators Association of Bangladesh (TOAB), and governing body member at the Bangladesh Tourism Board, said tourism depends on culture.
"As people are tourists, problems will be there if people do not become stakeholders," he said.
To attract foreign tourists, he urged increasing every facility they demand, including liquor.
Impact on local tourism
Experts and people in tourism, said bars would not have a major impact on our local tourism.
"It cannot be said that alcohol is an effective tool in our Bangladeshi tourism," says Prof Bhuiyan, though there is some demand from local tourists.
"The mentality of most of our local tourists has not favoured alcohol, so far. They want to see, eat, and wander. They want hospitality."
Rafeuzzaman made the same point about providing alcohol to locals: "It would be in contradiction to our socio-economic climate. The general public would not take to it easily."
Unauthorized use or reproduction of The Finance Today content for commercial purposes is strictly prohibited.