Tourism /
Name, age used in passport cannot be changed
---
Nirmal Barman
Published:
2018-04-05 18:28:07 BdST
Name, age used in passport cannot be changed
---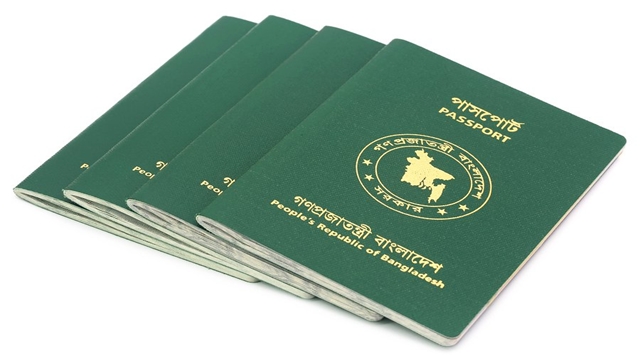 FT ONLINE
Bangladeshis will not be allowed to change their names and dates of birth they use in their passport.
The Department of Immigration and Passports (DIP) has taken the decision to avert troubles faced by Bangladeshis abroad.
"Bangladeshis face obstacles at the immigrations of various countries because of changing their names and dates of birth in passports. They are being interrogated and this is tarnishing the country's image," DIP Director General Major General Md Masud Rezwan told the media on Tuesday.
"One cannot make any change, except correcting their misspelled names, in the passport from now on," he added.
Rezwan blamed faulty police verification when speaking about reports indicating that some Rohingyas had managed to get Bangladeshi passports.
"We have been receiving such information lately. We issue passports based on police verification," he said.
The DIP DG said police verification would have been unnecessary if every citizen had smartcards. "It would have prevented others from getting [Bangladeshi] passports."
In 2015, Expatriates Welfare and Overseas Employment Minister Nurul Islam, BSc had said that an estimated 50,000 Rohingyas had gone abroad using Bangladeshi passports.
DG Rezwan said that many Bangladeshis discarded their passports for various reasons when they were abroad. "To stop the practice, e-passport will be introduced soon," he added.
The DIP DG claimed that service seekers were not harassed. "People mainly fall victim to brokers when filling up application forms, attesting documents and depositing money in banks. But the passport department will not take liability," he said.
Rezwan said if anyone had any complaints against his officials, they can directly file complaints at the DG's office.
Unauthorized use or reproduction of The Finance Today content for commercial purposes is strictly prohibited.