Bank /
E-banking impacts banks' profitability
---
SAM
Published:
2019-12-07 17:51:05 BdST
E-banking impacts banks' profitability
---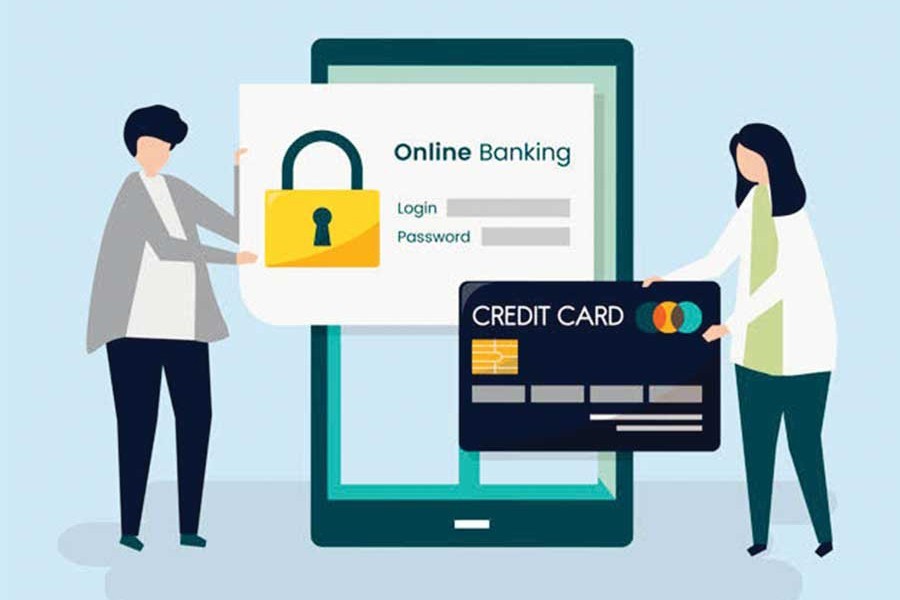 E-banking has a positive and significant impact on the performance of the country's commercial banks in terms of net interest margin (NIM), return on assets (ROA) and returns on equity (ROE), a study found.
The study titled "Does E-Banking Impact the Performance of Commercial Banks in Bangladesh: An Econometric Analysis" found that the bank's NIM, ROA and ROE increased by 10 percent, 5.0 percent and 5.0 percent respectively for using any kind of e-banking services.
E-banking is the service of traditional banking activities by using different types of electronic devices such as a computer, mobile, telephone, automated teller machine (ATM), point of sale (POS) terminal machine, etc. online.
The research was conducted by Rajshahi University's Economics Department professor Dr. Md Abdul Wadud and MSS research fellow of the same department Bhishan Chandra Barman using the data of 12 banks for the period from 2009 to 2018 e-banking.
The study used three proxy variables-- return on equity, return on assets and net interest of margin to determine whether e-banking has any impact on the performance.
The research has been presented the recently-held annual banking conference organised by Bangladesh Institute of Bank Management (BIBM).
The study has found that if the number of years of experience of adopting e-banking by commercial banks increases, the banks' rate of assets improves.
"The higher the number of years of experience of adopting e-banking by commercial banks, the greater the banks' ROA and NIM that lead to higher profitability," the study concluded.
The study said earnings per share have a significant positive effect on the banks' ROE and ROA.
It said there is a significant negative relationship between expenses management and commercial banks' performance in terms of ROE.
The study has also pointed out that inflation has a significant positive impact on the performance of commercial banks in Bangladesh for all three measures-ROE, ROA and NIM.
The study recommended that all banks should adopt all forms of e-banking to improve their performance.
The study also suggested that authorities should invest more to set up overall e-banking technologies in their banks as well as arrange to provide perfect knowledge about using e-banking to their employees and clients in order to receive higher profitability.
Presently, about 45 out of the 57 banks in Bangladesh offer any kind of e-banking facilities.
But of the 45, around 10 banks including City, EBL, Mutual Trust Bank, BRAC and Standard Chartered have taken the online banking services to the next level using apps so that the customers can access their bank accounts securely from their smartphones.
Unauthorized use or reproduction of The Finance Today content for commercial purposes is strictly prohibited.