Economy /
NBR move stiffens to boost revenue collection
---
Staff Correspondent
Published:
2021-01-10 13:01:58 BdST
NBR move stiffens to boost revenue collection
---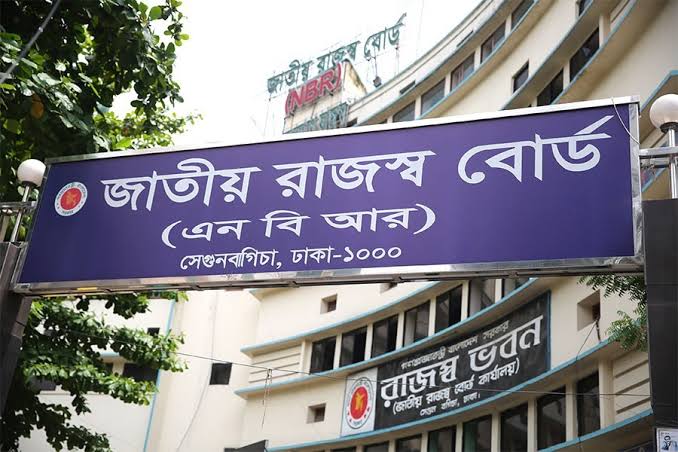 The National Board of Revenue (NBR) has planned to tighten up its inspection and supervision to beef up revenue mobilization as shortfall in tax-revenue collection has become a matter of growing concern for the authorities concerned.
Along with intensifying supervision and monitoring, the NBR has also taken steps to install electronic fiscal devices (EFD) at business establishments in all cities to ensure collection of Value Added Tax (VAT) online, said an official.
The NBR has already given necessary instructions to its field level officials across the country to strictly follow its guidelines to step up the collection of revenue.
NBR member (VAT policy) Abdul Mannan Shikder said businesses suffered a severe setback as many business establishments remained closed because of Covid-19 pandemic and during this period the NBR could not carry out its inspection.
But the overall economic activities are gradually bouncing back and establishments are running their businesses almost in full speed as Covid-19 situation is improving, he added.
He said the NBR has increased the installation of electronic fiscal devices (EFD) at more shops for automated value added tax (VAT) collection.
"We're sorting out plan to intensify inspections of business establishments to increase revenue mobilization. If everything goes well, we will intensify monitoring and supervision across the country by the middle or the end of January," said Abdul Mannan Shikder.
Echoing the same views, NBR member (tax policy) Md Alamgir Hossain said NBR maintained a go-slow move to determine tax at sources through scrutinising the bank accounts of individuals and business houses because of Covid-19 pandemic. But as the economic activities are getting back on track, the NBR is increasing its monitoring and supervision, he said, adding that along with it, there is also move to expand the tax network for increasing the number of taxpayers.
"We have to beef up the revenue collection to fulfil the target. We have instructed all of our officials concerned to work sincerely to increase revenue mobilization at any cost," he added.
Although tax revenue collection started gaining momentum gradually after the Covid-19 pandemic fallout, posting 2.10 per cent growth in the first half (H1) of the current fiscal year (FY), 2020-21, NBR is still lagging behind the target.
The NBR has a collection target of Tk 1, 41, 000 crore during the first six months of the fiscal year, but there is a collection shortfall of Tk 32754 crore.
In December 2020, the NBR collected Tk 21377 crore revenue against its target of Tk 28265 crore.
However, tax collection declined by 2.11 per cent in the month compared to that of the same month in the previous year.
According to the NBR data, income tax collection grew by 6.33 per cent and import duties by 8.61 per cent in December.
The revenue collection target for the next fiscal year 2020-21 was set Tk378,000 crore.
Of the amount, the NBR has been tasked to realize a revenue collection target of Tk330,000 crore, the non-NBR revenue collection target is Tk15,000 crore while the non-tax revenue collection target is Tk33,000 crore.
Besides, Tk4,013 crore will come from foreign grants.
Finance Minister AHM Mustafa Kamal presented the Tk 568,000 crore national budget for 2020-21 fiscal with an ambitious target of 8.2 percent GDP growth.
Unauthorized use or reproduction of The Finance Today content for commercial purposes is strictly prohibited.