Economy /
Kamal hopes BD economy will be back to previous track soon
---
Staff Correspondent
Published:
2022-08-04 10:36:38 BdST
Kamal hopes BD economy will be back to previous track soon
---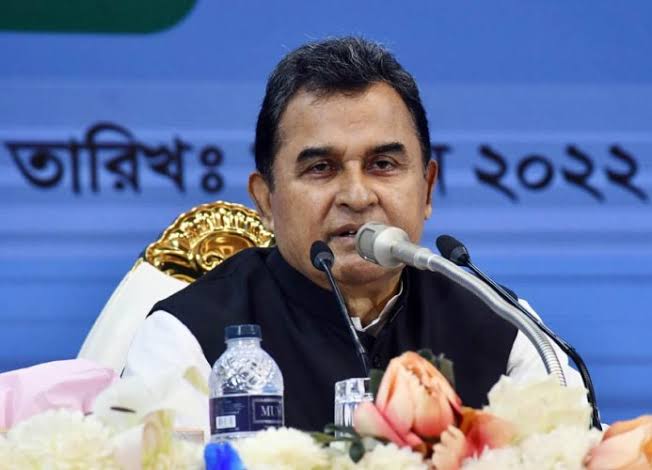 Finance Minister AHM Mustafa Kamal has said Bangladesh's economy will return to old track very soon overcoming the challenges of the Covid-19 pandemic and the Ukraine-Russia war.
"Now our first task is to bring the country's economy to a stable position. Bangladesh's economy will back to the old track very soon," he said after the meetings of the Cabinet Committee on Economic Affairs (CCEA) and the Cabinet Committee on Government Procurement (CCGP) in Dhaka.
Kamal said the rise of inflation in the country is due to the increase in the prices of goods in the international market.
"The inflation may become normal soon. The price of the US dollar in the country will come down soon," he added.
He informed that inflation in Europe was 5.1 percent in last January which rose to 7.4 percent in April and further increased to 8.9 percent in July.
"Inflation is rising across Europe. It can be said that inflation in European countries has increased by 75 percent. The inflation in the country has increased as many products are bought from those countries," he added.
The finance minister also informed that Bangladesh's inflation was 12.3 percent when Awami League took office in the fiscal year 2008-09, now it is around 7.0 percent.
He said, "Since then, the government has been going through many ups and downs. Despite the coronavirus pandemic and the Ukraine-Russia war, the economy of the country is good. Very soon the country's economy will return to its previous state."
In response to a question, Kamal said that there is no scope to increase the interest rate in Bangladesh.
"That is why inflation is controlled through different types of management. Various initiatives have been taken to control imports including increasing duty, and the LC margin," he said.
In response to a question, Kamal said, "We all want remittances from abroad through official channels. Legitimate money has records everywhere and it can be made accountable. But there is the hundi. Currently, there is no statistics of what percentage of money is coming through hundi."
Citing his own research done earlier, the minister said that 51 percent of the inward remittances come through legitimate channels and 49 percent come through hundi.
"It is a huge number. The country and all who earn this money from abroad will benefit if the remittances were through legal channels. That is why remittances are being encouraged through legal channels from the highest level of the government," he added.
Unauthorized use or reproduction of The Finance Today content for commercial purposes is strictly prohibited.