Compliance and regular drill save Cumilla EPZ from fire devastation
---
FT Online
Published:
2019-04-10 10:37:24 BdST
Compliance and regular drill save Cumilla EPZ from fire devastation
---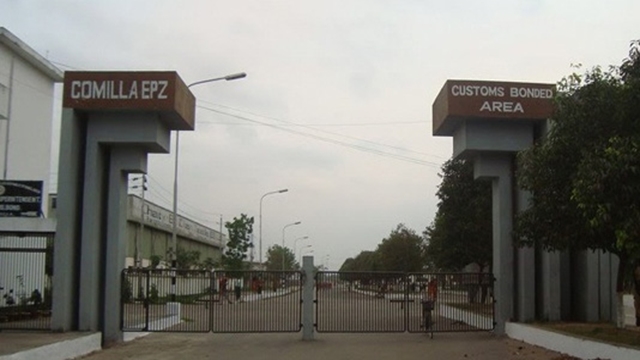 Cumilla Export Processing Zone has been survived from a devastating fire last night thanks to the factories' compliance to the fire fighting rules and regular drill of the employees on fire extinguishing mechanism.
A devastating fire broke out last night in the M/S ARN Spinning Mills Ltd, a joint venture of Bangladesh and South Korea. But fire fighters doused the fire without any causality and much damage as the workers of the surrounding mills and factories put in their hands together to douse the fire as they were given training earlier.
All officials and employees of the ARN Spinning Mills survived the fire incident as they could come out of the production floor in a quickest possible time when the fire broke out at about closing time of the night shift work.
"All trained officials and workers of the surrounding mills joined with the members of fire services and die-heartedly helped dousing the fire and thus save the EPZ from colossal damage," General Manager of the EPZ Md. Hafizur Rahman said.
Fire Service sources said the fire broke out on the production floor of the hundred percent export-oriented mill. In a very short time the fire engulfed the whole mill as the blaze spread over the stock of cotton and acrylic cotton, raw material of the mills.
Ten units of fire service brought the fire under control after 15 hours, fire service sources said.
Hafizur Rahman said a five-member committee headed by general manager (BEPZA) Zillur Rahman to find out the cause of fire and extent of damage. The committee has been asked to submit report within five working days.
M/S ARN Spinning Mill, a Taka 312 crore factory, went in operation in August 2007 and so far exported yarn worth Taka 1,979 crore.
Unauthorized use or reproduction of The Finance Today content for commercial purposes is strictly prohibited.