Health /
DGHS faces criticism for providing contradictory test results
---
Abu Taher Bappa
Published:
2020-07-28 16:25:41 BdST
DGHS faces criticism for providing contradictory test results
---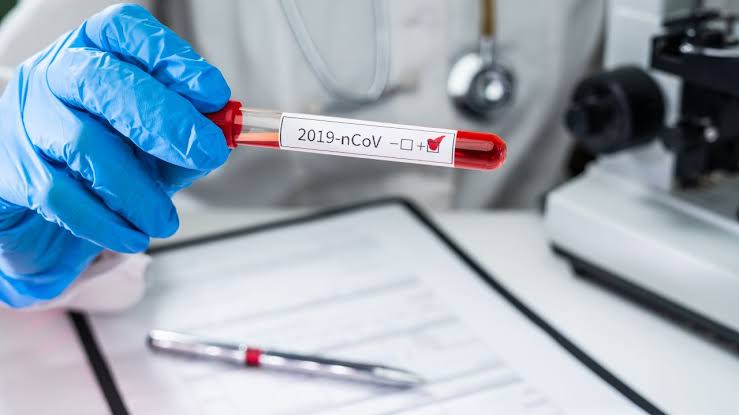 The Directorate General of Health Services (DGHS) is facing bitter criticism of the wrong results of some tests for Covid-19 which is also taking toll on public life in the country.
A storm of criticism was widespread after veteran Awami League leader and former Shipping Minister Shajahan Khan's daughter was provided with two contradictory Covid-19 test results on Saturday.
Meanwhile, the DGHS has assigned a three-member committee to investigate the contradictory Covid-19 test reports.
Replying to a question at a virtual press conference, DGHS Director General ABM Khurshid Alam said on Monday that the committee would submit a report by Tuesday.
"There might be a technical error for false positive or false negative for Covid-19…but if there is any hand of any person or doctor in the reports, proper action will be taken," he told an online press conference.
Talking to reporters at the DGHS, Shajahan Khan said the National Institute of Laboratory Medicine and Referral Centre (NILMRC) provided a negative certificate for his daughter on Saturday after she gave her swabs at the Dhaka North City Corporation-installed booth at Mohakhali on July 24, but the airport immigration saw a Covid-19 positive report online.
"They (DGHS) told me that they will carry out investigation into the matter, but they admitted that they have mistaken it. I've told them that they have to look into it. Otherwise, I will go for legal action," he said.
Referring to another incident, Shajahan Khan said his younger brother's wife was diagnosed with Covid-19 at Labaid hospital in Dhaka, but her entire family members got negative reports after testing the disease at BSMMU.
Earlier, Oaishi Khan, daughter of Shajahan Khan, submitted a letter to the health directorate DG, urging to carry out fair investigation into the matter and take action against those guilty about the false reports.
Oaishi Khan introducing herself as a student of Coventry University of England said she came home on February 20 this year but didn't go back to England due to the flight suspension.
She was scheduled to go to England by flight of BG 001 at 11:40am on July 26 and the Covid-19 test report was necessary for the journey.
She gave the sample at the DNCC isolation centre at Mohakhali in the capital for coronavirus test on July 24 and her test report showed Covid-19 negative online the next day.
"My father's special assistant Momsad Uzzaman also collected my test report from the same isolation centre that also showed negative for coronavirus," she added.
On her way to England on July 26, Oshi said the immigration authorities at the Shahjalal International Airport at the moment of immigration checking said her online Covid-19 test report showed positive.
"I had no symptoms of coronavirus. As I got negative report of the virus test, I move normally with my family members and even with my father. As a result, my father is also at a risk of coronavirus infection. At present, I and my family are worried. At the same time, various outlets of mass media also published confusing and negative reports in this issue which has tarnished image of my father," she said.
Immigration authorities on Sunday denied Oaishi Khan a permission to fly to London after she produced a fake Covid-19 negative test report.
NILMRC Director Prof Dr AKM Shamsuzzaman told a press conference that Oaishi's Covid-19 test report was positive, but it was mistakenly written negative by a computer operator.
Unauthorized use or reproduction of The Finance Today content for commercial purposes is strictly prohibited.