Health /
Treatment seriously being hampered in govt hospitals
---
Mohammad Al Amin
Published:
2023-02-27 23:56:50 BdST
Treatment seriously being hampered in govt hospitals
---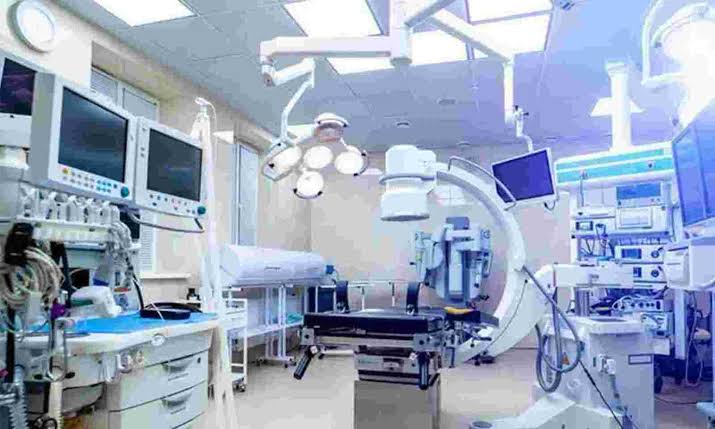 Emergency medical equipment, including ECG (electrocardiogram) and X-ray machines, has been out of order for long in many government hospitals across the country, including in Dhaka, hampering treatment for the patients.
Patients, particularly poor one, have been suffering a lot for long and are forced to receive diagnostic services from private health care facilities as emergency medical equipment remains out of order in the government hospitals.
At the same time, the doctors in the public hospitals also cannot provide treatment properly due to lack of necessary diagnosis reports, in the absence of the functional medical equipment in respective hospitals.
According to sources in hospitals and Directorate General of Health Services (DGHS), medical equipment is lying dysfunctional in different upazila health complexes, district hospitals, medical colleges and even specialised hospitals across the country, including in Dhaka city.
"Medical equipment remained out of order in many government hospitals. The government has already taken an initiative to make the equipment functional. Several meetings headed by the health minister and health service secretary have also been held to resolve the problem," Prof Dr Md Mazharul Hoque, Line Director (Hospital Services Management) of the DGHS, said.
He said the health directorate has started repairing the dysfunctional medical equipment and in many cases new equipment is being set up in different hospitals across the country.
The National Institute of Cancer Research & Hospital (NICRH), the lone specialised hospital for cancer treatment, cannot provide necessary medical care to patients due to dysfunctional medical equipment.
The hospital sources said radiotherapy machines of the hospital remained out of order for long while cancer cannot be cured without radiotherapy. Radiotherapy or radiation therapy is a cancer treatment that uses high doses of radiation to kill cancer cells and shrink tumours.
The X-ray and Magnetic Resonance Imaging (MRI) services are also not available at the NICRH due to out of order medical equipment. The patients have the MRI and X-ray services at private health care facilities while the poor patients are suffering a lot.
Around 1,000-1,200 patients rush to the OPD of the 500-bed cancer hospital every day. The patients can get the radiotherapy service at Tk 200 each time in the hospital while it costs around Tk4,000 to 8,000 in private hospitals, the sources said.
"Some medical equipment sometimes goes out of order in our hospital but we manage the necessary diagnosis services by using the rest machines. We have more than one similar machine and we also repair them regularly," Dr Md Khalilur Rahman, director of Shaheed Suhrawardy Medical College & Hospital, said.
The hospital sources said many types of emergency medical equipment like X-ray and ECG machines currently remained out of service at 250-bed Pabna General Hospital which is also attached to Pabna Medical College.
"Our X-ray machine remains out of order while we can't carry out ECG due to lack of paper," Dr Omor Faruqe Mir, Assistant Director of the Pabna General Hospital, said.
The same scenario has also been found in Shaheed Sheikh Abu Naser Specialised Hospital in Khulna as the neurosurgical microscope machine which was bought at a cost of crores of taka years ago has not been installed yet.
At the same time, the MRI and a CT scan machines in the Radiology Department of the specialised hospital also went out of order long ago, said the hospital authority sources.
Khulna Medical College and Hospital (KMCH) is also facing a similar situation as one CT scan machine, one X-ray machine, and two ultrasonography machines remained out of order for long.
Health and Family Welfare Minister Zahid Maleque recently at a programme said though there are 496 upazila health complexes, 64 district hospitals and union level community clinics across the country, people have to take treatment in private hospitals.
"The government hospitals are given machines to test for diseases, but most of the machines either remain damaged or are lying dysfunctional for years. The equipment bought with government's crores of taka remained out of order while the test is being done in small clinics outside," he said.
The minister said in Rangpur hospital, he saw that 400 medical equipment out of 450 remained out of order. "The scenario of other hospitals is also almost same. Then how people are getting services at the government hospitals? Such situation shouldn't be allowed to continue."
Zahid Maleque further said the government has planned to upgrade all district hospitals to 500-bed hospitals and all upazila health complexes to 100-bed hospitals across the country in the coming days.
Unauthorized use or reproduction of The Finance Today content for commercial purposes is strictly prohibited.