National /
Myanmar urged to cooperate with int'l mechanisms to ensure justice
---
FT Online
Published:
2019-09-09 15:36:56 BdST
Myanmar urged to cooperate with int'l mechanisms to ensure justice
---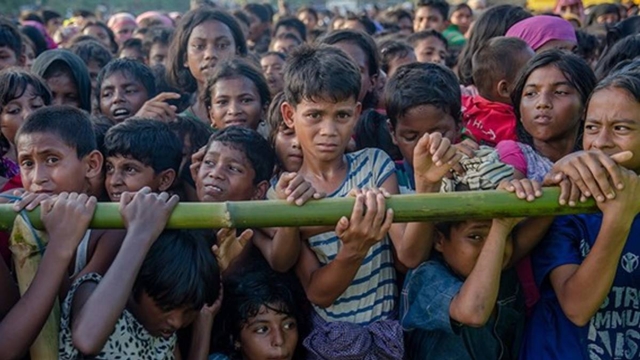 UN High Commissioner for Human Rights Michelle Bachelet on Monday urged the government of Myanmar to cooperate with the international mechanisms that have been established both to ensure justice and consolidate Myanmar's democratic transition.
"In Myanmar, it's now two years since horrific violations by the Army, including killings and sexual violence, drove nearly a million Rohingya people out of the country," she said adding that the need for accountability is compelling and urgent.
While making her opening statement at the 42st session of the Human Rights Council in Geneva, Bachelet said now Rakhine State is experiencing another conflict between the so-called Arakan Army and the Tatmadaw, and another wave of human rights violations and displacement.
This is affecting both ethnic Rakhine and Rohingya communities and will make it even harder for refugees and internally displaced persons to return, she said.
Bachelet said the recent escalation of clashes in Shan State and long-standing conflicts in Kachin State also causes displacement and human suffering and undermine the peace process.
This Council session will hear the final report of the Fact Finding Mission, and she commended it for giving the world a clear picture of the gravity and scale of the violations that have been committed across Myanmar.
"I'm very pleased to note that the Independent Investigative Mechanism for Myanmar, which was established by the Council in its historic resolution 39/2, was declared operational by the Secretary-General in August," said Bachelet.
Following her statement, the Head of the Mechanism briefed on steps already taken to advance the powerful work of the Fact-Finding Mission by compiling cases for criminal prosecution.
"And I welcome Myanmar's adoption in July of a landmark Child Law, which will bring the law substantially into compliance with the Convention on the Rights of the Child and ILO Conventions," she said.
Kashmir & NRC
In relation to Kashmir, Bachelet said her office continues to receive reports on human rights situation on both sides of the line of control.
"I'm deeply concerned about the impact of recent actions by the government of India on the human rights of Kashmiris, including restrictions on internet communications and peaceful assembly, and the detention of local political leaders and activists," she mentioned.
Bachelet continues to urge the governments of India and Pakistan to ensure that human rights are respected and protected.
She has "appealed particularly to India to ease the current lockdowns or curfews; to ensure people's access to basic services; and that all due rights are respected for those who have been detained."
Bachelet said it is important that the people of Kashmir are consulted and engaged in any decision-making processes that have an impact on their future.
She said the recent National Register of Citizens verification process in the northeast Indian state of Assam has "caused great uncertainty and anxiety, with some 1.9 million people excluded" from the final list published on August 31.
"I appeal to the government to ensure due process during the appeals process, prevent deportation or detention, and ensure people are protected from statelessness," she said.
Unauthorized use or reproduction of The Finance Today content for commercial purposes is strictly prohibited.