Call for monitoring milk output, supply
---
FT Online
Published:
2019-07-31 15:28:53 BdST
Call for monitoring milk output, supply
---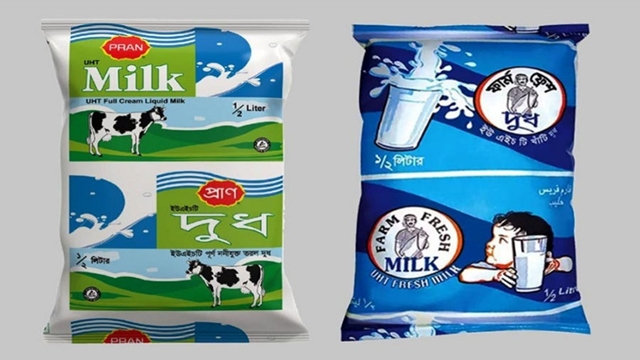 An inter-ministerial meeting made on Tuesday an 11-point recommendation to bring milk production and supply chain under constant surveillance in order to ensure product quality.
Steps must be taken to test the fodder of animal feed makers to identify the presence of antibiotics and heavy metals like lead and cadmium, it suggested.
The meeting stipulated that the Department of Livestock Services (DLS) implement good agricultural practice (GAP) and train up dairy farmers to produce pure and safe milk.
Fisheries and livestock ministry convened the emergency meeting against the presence of antibiotics, detergent, bacteria and metals like lead and cadmium in popular local milk brands.
It also highlighted the need for lab test of pasteurised packet milk after collecting samples from the market and urged milk processors to ensure pasteurisation properly.
Additional Secretary (Livestock-2) Kazi Wasi Uddin chaired the meeting in the DLS conference room.
DLS director general Dr Hiresh Ranjan Bhowmik, Bangladesh Livestock Research Institute director general Nathu Ram Sarker, Bangladesh Food Safety Authority member (additional secretary) Mahbub Kabir attended the event.
Prof ABM Faroque, former director of Biomedical Research Centre at Dhaka University was also present.
At the meeting, Mr Wasi said a concerted effort might help the nation address such a situation effectively.
The ministry will act promptly to execute the recommendations, including bio-security and hygienic system at farm level to control mastitis, he added.
Dr Hiresh said dairy farmers are now in deep peril for throwing milk like water.
To save the growing dairy industry, farmers must be protected first, he mentioned.
They should use antibiotics as advised by registered veterinarians, the DLS chief said, adding: "Cattle population will be wiped out without antibiotics."
Prof Faroque said milk processors are failing to ensure pasteurisation properly.
Pasteurisation is not so difficult a task, he argued.
He also accentuated the need to follow the guidelines of World Health Organization (WHO) and Food and Agriculture Organization (FAO) to produce quality milk.
Milk producers have reported poor sales after lab tests showed 11 leading milk brands contain antibiotics weeks ago.
In early July, researchers by Prof Faroque at Dhaka University found antibiotics, detergent, bacteria and heavy metals in the leading local milk brands.
Unauthorized use or reproduction of The Finance Today content for commercial purposes is strictly prohibited.