Election with EVMs: Voters, candidates express mixed reactions
---
FT Online
Published:
2020-02-03 21:17:36 BdST
Election with EVMs: Voters, candidates express mixed reactions
---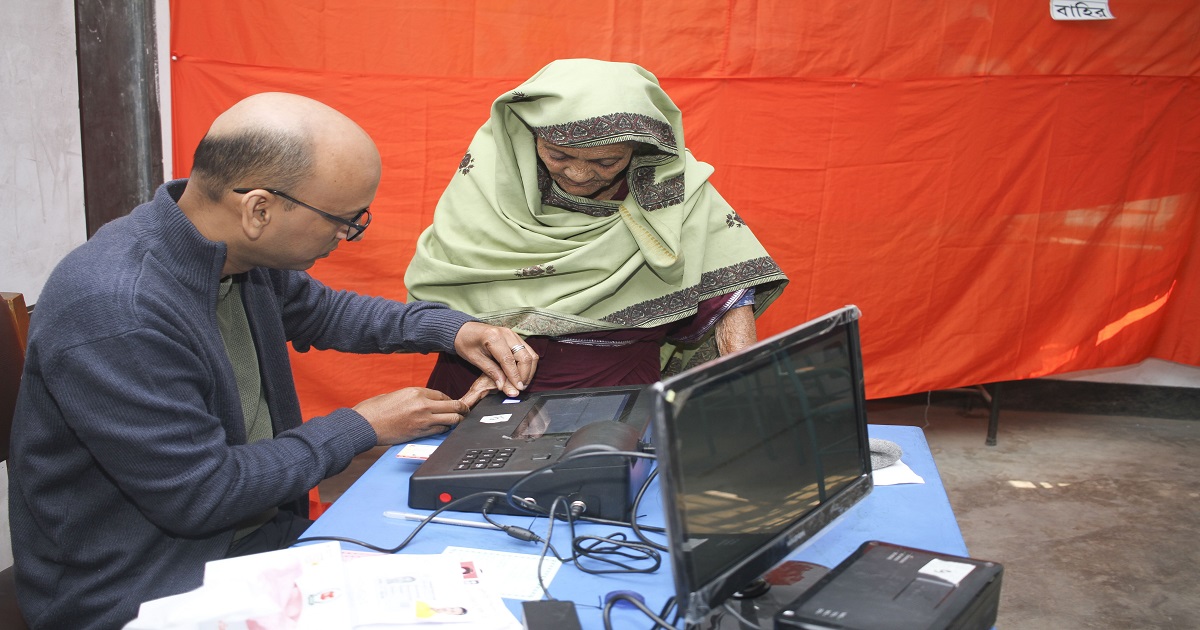 The elections to two Dhaka city elections, held on Saturday fully with Electronic Voting Machines (EVMs), drew mixed reactions from voters, candidates and the authorities concerned.
Talking to UNB, many voters said they had a very good experience with the EVM while some others said they could not cast their votes due to the malfunctioning of the much-hyped machine.
Presiding officers, in some cases, were unable to fix the EVM problems, while some voters raised questions about its transparency.
The Election Commission (EC) conducted the voting in the elections to Dhaka North City Corporation (DNCC) and Dhaka South City Corporation (DSCC) from 8am to 4pm without any break.
Some of the voters, mayoral and councillor candidates, and organisers expressed their opinions in favour of the EVM and some others against it. Awami League leaders were mostly in favour of the newly-introduced digital system.
Meanwhile, foreign diplomats in the country, visited several polling centres but refrained from making any comment over the election and the EVM use.
EVMs in DSCC & DNCC Polls
A total of 28,868 EVMs were used in 14,434 booths of the two city corporations.
More than 5.45 million voters -- 30,10,273 in DNCC and 24,53,194 in DSCC -- cast votes in 2,468 polling stations across the city.
A total of 50,706 polling officials -- 2,464 presiding officers, 14,434 assistant presiding officers and 28,868 polling officers -– were engaged in conducting the votes in the two city corporations.
CEC
Chief Election Commission (CEC) KM Nurul Huda said he was happy with the overall atmosphere of the Dhaka city elections held with EVMs. "I'm satisfied," he said, when his reaction was sought to the overall situation.
Nurul Huda himself faced difficulties in casting his vote through the EVM on Saturday for his fingerprint mismatch. Later, he had to use his National ID card number to cast his vote.
"…people's response to EVM is positive. Those who've faced difficulties in exercising their franchise with the EVM are learning about it…" he told UNB.
PM Hasina
Talking about the EVM, Prime Minister Shiekh Hasina briefly described the process as easy and quick to cast vote with this machine.
"I think the Election Commission will be able to introduce this EVM gradually across Bangladesh so that the voting rights of people could be ensured, and no-one can snatch other's voting rights and capture polling centres," she said.
Taposh
Awami League mayoral candidate for the Dhaka South City Corporation (DSCC) election Barrister Sheikh Fazle Noor Taposh described the EVM system as a "hassle-free" one.
"Our Prime Minister Sheikh Hasina also cast her vote without any hassle. I also found it voter friendly," he said, noting that the security arrangements were extremely well-balanced.
Ishraque
BNP's Dhaka South City Corporation (DSCC) mayoral candidate Ishraque Hossain said though he did not face any issue on his first-ever use of EVM, he still lacks confidence in the system.
"I successfully cast my vote with the EVM but that doesn't mean this system is not faulty. As I said earlier, the machine would stop working if it faces any issue within its programming."
Dr Kamal
After casting vote at Viqarunnisa Noon School and College voting centre, Jatiya Oikya Front Convener Dr Kamal Hossain said it took him around 30 minutes to complete his voting process.
"EVM is a complicated system," he said. "I'm not sure people will come to polling centre to cast their votes since the process is so complicated."
Tabith
BNP's DNCC mayoral candidate Tabith Awal complained about EVM malfunctioning while his mother was casting her vote.
Tabith's mother Nasrin Fatema Awal faced difficulties while casting vote through the EVM as the machine was not working. Later, the election officers fixed the problem and helped her cast her vote.
Assistant presiding officer Farzana Sharmin of the centre said the EVM connection was not working as its panel got loosed. .
BNP's Letter
After the elections ended in the afternoon, BNP submitted a written complaint to the EC over various irregularities in the elections.
According to the written complaint, signed by BNP secretary general Mirza Fakhrul Islam Alamgir, voters did not find their candidate's symbol 'paddy sheaf' in the EVM.
Voters' Reactions
Ismail Hossain, a voter of Malibagh area, told UNB, "I'm very happy as I've been able to cast my vote without any hassle with EVM, but it must be ensured that my vote is counted fairly."
"Seeing my image on the screen instantly after putting my finger on the voting machine was wonderful," Hossain added.
Another voter, Amir Hossain Hridoy, who cast his vote at Ideal International School (IIS) polling centre in Farmgate area, said the EVM system is very easy. "EVM is better than the traditional system but it should be used to avoid vote-rigging," he added.
Segufta Chowdhury, a voter at the same centre, said, "Everything of the EVM system is not clear."
Describing the EVM system as easy for educated voters, Nurunnahar, another voter said, "The system is difficult to understand for uneducated people."
Kanij Nilufar Yesmin, 50, a voter in Moghbazar area, told UNB that she needed only 30 seconds to cast her vote for the mayor and two commissioner candidates.
Abdul Halim, 71, a voter of Motijheel area, said he got embarrassed after his fingerprint did not match. "I cast my vote after filling a form and having it approved it by the presiding officer," he added.
Tamim Ahmed, an assistant presiding officer, told UNB that all the voters are not equally competent. Some voters took one minute while some others 15-20 minutes to cast votes, he added.
During a visit to Tejgaon Civil Aviation Centre that a voter, Lutfar Rahman Talukder, could not cast his vote as neither his fingerprint nor the assistant presiding offer's one was accepted by the EVM. As a result, Talukder had to leave the polling centre without casting his votes.
About the matter, presiding officer of the centre informed that he was trying to communicate with senior officers of the Election Commission to address the problem.
EVMs in General Election
In 2018, Bangladesh used 4,750 EVMs for the first time in the 11th general election on a limited scale -- in six constituencies among 299 parliamentary seats -- with direct assistance from 3,300 members of the Bangladesh Army.
They provided various types of technical support, including training, in this regard. Besides, same EVMs were kept ready in the poling centres for emergency backup.
The six constituencies, having over 2.1 million voters, were selected through lottery. Those are Dhaka-6, Dhaka-13, Chattogram-9, Rangpur-3, Khulna-2 and Satkhira-2.
The results from these six seats were announced within hours after the voting was over.
Unauthorized use or reproduction of The Finance Today content for commercial purposes is strictly prohibited.