Tech /
IT keeps all activities afloat during pandemic
---
Special Correspondent
Published:
2020-12-31 11:38:22 BdST
Flashback in Outgoing 2020IT keeps all activities afloat during pandemic
---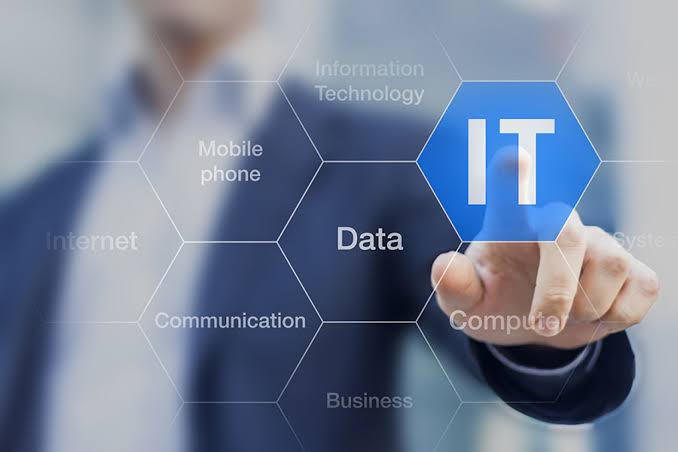 Information technology has become a blessing for the people of the country when the business sector and economy faced huge loss due to the coronavirus pandemic.
The entire education system of the country has become online based now. The use of mobile internet including broadband internet has increased tremendously. Smartphone sales have increased due to the introduction of virtual meetings and classes.
Shopping through e-commerce accelerated in the pandemic. Meetings, seminars and press conferences are also held on virtual platforms.
The pandemic situation has changed everything. Technology has revolutionised in a sudden situation. Technology experts welcomed this change and said technology dependence has suddenly increased. So, high-speed fiber-based connectivity needs to be increased instead of conventional technology.
Former president of the Bangladesh Association of Software and Information Services (BASIS) Mahbub Zaman said, "Coronavirus has changed people's lifestyles. It will bring more changes to our life. People are now working and shopping from home. They are getting used to availing online services. A new possibility has been created in the technology sector of the country."
Although the Corona situation is being normalised, the application of Artificial Intelligence (AI) and BigData will increase in telemedicine services, distance learning, online training, business meetings, etc. There is also a need to increase the capacity of telecommunication networks to meet the growing demand for e-commerce, outsourcing, freelancing, video streaming and social media.
E-commerce in recent times:
Before Coronavirus, clothes, cosmetics, etc. were mainly bought from online sites. E-commerce has become a big market for daily necessities since the inception of general lockdown. Some 50 percent of sales have been increased than previous years in e-commerce. This year, the market size of the companies included in the E-Commerce Association has stood at over Tk 17,000 crore. Apart from this, the market size of F-Commerce (Facebook Commerce), district, and upazila based e-commerce is also several thousand crore of Tk.
According to the E-Commerce Association of Bangladesh (E-CAB), the size of the e-commerce market in Bangladesh in 2018 was Tk 10,504 crore, in 2019 it was Tk 13,174 crore. And this year it has stood at around Tk 17 thousand crore.
E-Cab General Secretary Abdul Waheed Tamal said "E-commerce has grown significantly during the coronavirus period. Millions of entrepreneurs are being created in this sector. The market is changing. The size of the market is also getting bigger."
Internet usage:
Bandwidth usage has naturally increased due to technology dependence during coronavirus. General Secretary of the Internet Service Providers Association of Bangladesh (ISPAB) Emdadul Haque said bandwidth usage has increased by 35 percent during the stagnated situation.
Telemedicine:
Breaking the traditional process to get advice from a doctor during the pandemic the different virtual platforms have become widely popular. The country's telemedicine market is getting bigger and bigger.
CEO of Shastho Batayon Dr. Nizam Uddin Ahmed said, "Our platform Shastho Batayon provides telemedicine services to the people. However, this service gained special importance during this Covid-19. In this pandemic, we have had the opportunity to serve 1.5 crore people. During the situation of the pandemic, we serve both covid and non-covid services over the telephone both home and abroad".
"From September 2015 to December 2020, we were able to provide a total of 15,691,216 health services. We were able to provide a total of 8,464,921 health services through telemedicine during the coronavirus pandemic," he added.
Posts and Telecommunications Minister Mustafa Jabbar said, "The need for digital technology has increased to combat the coronavirus and keep people connected. Connectivity has become an essential part of people due to the increasing use of e-commerce, education, home delivery, telemedicine services, work from home, video conferencing, online training, distance learning activities, video streaming, and social media. Due to this, the demand for internet bandwidth has increased tremendously. The government is successfully meeting this demand".
State Minister for Information and Communication Technology Zunaid Ahmed Palak said the Awami League-led government has been working for the development of information technology for the last 11 years since coming to power. The people of the country are getting benefits from the creation of various IT infrastructures on the advice of Prime Minister Sheikh Hasina and her ICT Affairs Adviser Sajeeb Wazed Joy.
Unauthorized use or reproduction of The Finance Today content for commercial purposes is strictly prohibited.