BCIC alerts admin to urea crisis rumours
---
SAM
Published:
2019-12-04 16:55:45 BdST
BCIC alerts admin to urea crisis rumours
---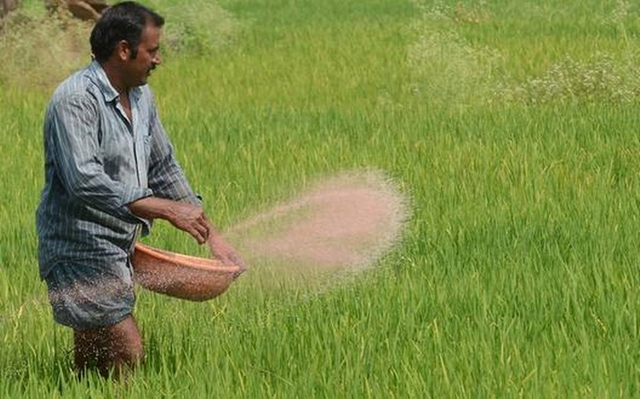 FT ONLINE
The Bangladesh Chemical Industries Corporation (BCIC) has alerted the authorities concerned to the malicious rumours of a crisis of the key agro-input this Boro season.
It has rather assured them of a stock of fertilizer aplenty against the current demand during the ongoing Boro farming across the country.
To avert anything unsolicited during the cereal crop production, officials said, BCIC has asked deputy commissioners (DCs) to stay vigilant to rumour-mongers.
The BCIC alert came hot on the heels of recent rumours of a price hike in salt, the key kitchen commodity.
The salt price hike speculation made the rounds across the country on November 18.
The state corporation deals with production, import and supply of chemical fertilizer for agriculture purposes.
To this effect, it has recently written to DCs, secretaries of industries and agriculture ministries and Bangladesh Fertiliser Association.
A senior BCIC official confirmed this to media, saying the alert was issued so nobody could gain unethically from circulating such rumours in Boro season.
He said there are some interest groups in society who want to embarrass the government by triggering tension in the local market.
"So, we've asked all to be alert because we have more than enough urea in stock for the peak season."
Farmers usually start using urea fertilizer from early December until March in Bangladesh.
Urea constitutes almost half the total fertilizer consumption in the country while Boro crop accounts for an estimated 55 percent of rice production here.
When asked, BCIC chairman Md Haiul Quaium said they have a stock of 0.882 million tonnes of fertilizer, which is 0.2 million tonnes higher than last season's.
At the same time, he said, production continues at KAFCO, Shahjalal fertilizer and Ashuganj urea production units.
Even a large volume of urea is imported from various overseas destinations, Mr. Quaium said, dispelling any fears about urea scarcity.
"There is no chance of urea crisis as we have a stockpile almost three times higher than the actual demand for the current Boro season (0.3 million tonnes)."
Citing the salt price gossip, Mr. Quaium said December to March is considered the most sensitive farming season when farmers remain busy producing Boro paddy.
Consequently, the demand for urea normally goes up manifold during this key period.
"The salt-related rumour shows us how fast it spreads across the country through social media. We all should be careful of any such conspiracies," he uttered.
An agriculture economist, who preferred not to be named, said the government should regularly monitor supply statistics and stock register of dealers.
"Strong monitoring at every level is needed during peak time to avert such problems in the future," he mentioned.
According to the agriculture ministry, it targets 19.5 million tonnes of rice from 4.8 million hectares of land in this prime cropping season.
Unauthorized use or reproduction of The Finance Today content for commercial purposes is strictly prohibited.